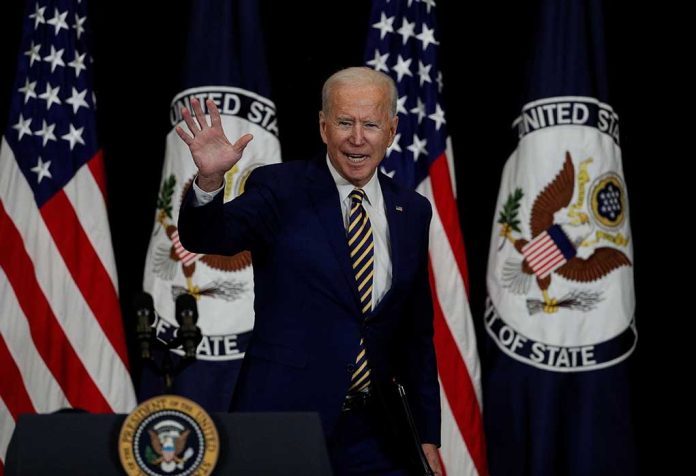 Revealed — Biden Rented Property to Feds — Media Attacks Trump for Same Thing
(ConservativeInsider.org) – During Donald Trump's presidential campaign and first term in office, the media was quick to attack him for anything it could deem a misstep or potential conflict of interest. One such example is the expensive room rates paid by the Secret Service (SS) to businesses owned by Trump when they would travel with him to Florida or Washington DC. However, President Joe Biden did almost the exact same thing years before and was not attacked nearly as much by the mainstream media.
Back in 2009, when Biden became vice president, his mother rented a cottage from him right next to his home in Wilmington, Delaware. After she passed in January 2010, the then-VP asked the SS if it wanted to rent the residence while its agents provided him security, an offer it declined at the time. However, about a year later, the Secret Service ended up renting the cottage for $2,200 a month. Over time, the payments added up to $117,600.
In addition, taxpayers are currently footing the bill for security for Hunter Biden, to the tune of $30,000 per month to rent a mansion near his home.
We're paying $30,000 a/mo for a mansion next to Hunter's mansion so they can watch over him 😡https://t.co/0emYGhu9aY

— 🇺🇸AkLady (@AkLady9) October 19, 2022
Right now, the House Oversight Committee is looking into criticism of the SS paying between $800 and $1,200 per night to occasionally stay at Trump's Florida and DC hotels and residences when the POTUS traveled. However, the SS has vowed to protect these presidents and their families, meaning the agents must be nearby.
Perhaps, the expenditures for the safety of presidents and vice presidents is simply standard operating procedures to ensure these men were kept safe as they led the free world. But what about the money spent on Hunter?
Copyright 2022, ConservativeInsider.org