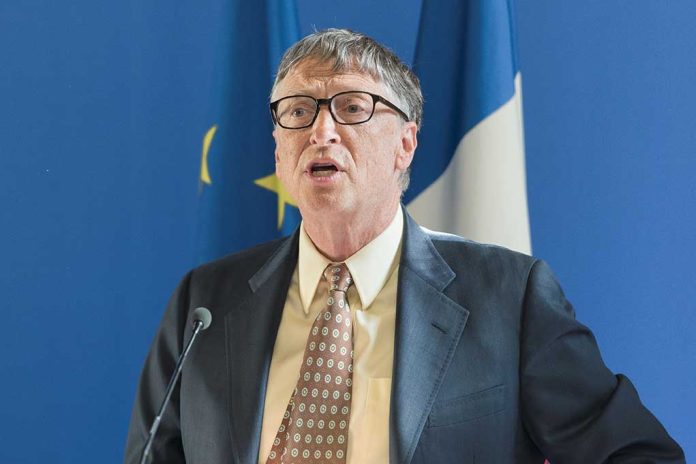 Bill Gates Gets DAMNING Request From Congressman
(ConservativeInsider.org) – The saying "No Farms, No Food" has gained popularity in recent years as many farmers feel mounting governmental restrictions against their trade make it difficult for them to do their job. However, it seems one man is committed to keeping farmland alive, although Americans do not know for what purpose. So, a congressman is pressing him to find out.
Bill Gates owns a little over 269,000 acres of farmland in the US across 19 states, including Washington, Colorado, Michigan, Arkansas, and Louisiana. While this is just a portion of the approximately 900 million farmland acres in the US, it is still a notable investment for the Microsoft co-founder and advocate for fake meat.
Gates recently closed a deal for an additional 2,100 acres of potato farmland in North Dakota, likely the event that pushed House Representative Dusty Johnson (R-SD) to question why the billionaire has such an interest in American farms and what he plans to do with it.
Bill Gates is the largest owner of US farmland. I'm curious what's planned for this incredibly productive ag land given that he believes developed countries like America "shouldn't eat any red meat." How are his land purchases related to those aspirations? https://t.co/16CxSZB6D4

— Rep. Dusty Johnson (@RepDustyJohnson) July 20, 2022
Johnson has asked Gates to come and testify before the House Agriculture Committee to speak about his farmland purchases. The South Dakota lawmaker emphasized how the government should understand why Gates wants to be such a major stakeholder in American farms and if he has specific plans for them in the future, especially as food prices and inflation remain high.
Do you have questions about the farm purchases of Bill Gates? Do you think he should have to testify before Congress on the issue?
Copyright 2022, ConservativeInsider.org