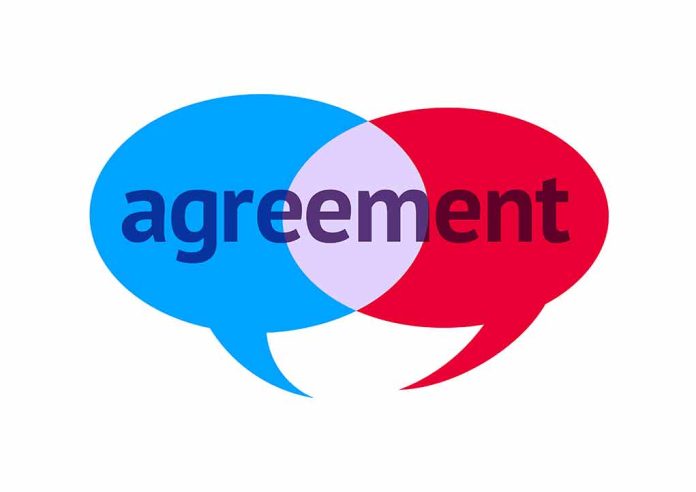 (ConservativeInsider.org) – Governors from both sides of the aisle are working together to encourage Americans to "disagree better" about politics. Governor Spencer Cox, a Republican from Utah, and Governor Jared Polis, a Democrat from Colorado, made a joint appearance on CNN's "State of the Union" with Dana Bash. Gov. Cox and Gov. Polis are the new chair and vice chair of the National Governors Association, respectively, which they feel puts them in a unique position to tackle this issue.
Gov. Polis believes that Democrats should work on not questioning the motives of those further right than they are and try to assume good faith in that the people they're speaking to want what's best for the country as Americans. He emphasized the need for more "authentic conversations" between members of each party.
Gov. Cox pointed out that neither Republicans nor Democrats are enthused about the front-runners from their party, with more than half of each party disapproving of their own candidates.
The governors aren't the only ones talking about the issue. Senator Joe Manchin, a Democrat from West Virginia, said that most common sense Americans are left "politically homeless" as both parties have been heading in extreme directions.
In his position as chair of the National Governor's Association, Gov. Cox has started what he calls the "Disagree Better" initiative, designed to encourage Governors to set a better model for disagreements and to seek out bipartisan solutions. Cox gave an example of how Equality Utah, an LGBTQ organization, paid for a booth at the Republican State Convention in order to have productive conversations despite their disagreements. While they may not have caused most people to change positions significantly, they were still able to have conversations with one another that were filled with dignity and respect for one another.
Cox pointed out how much of our country's extreme divisions and political divides are encouraged by mainstream media and social media, where stories of people with the most extreme opinions get the most clicks and attention.
Copyright 2023, ConservativeInsider.org