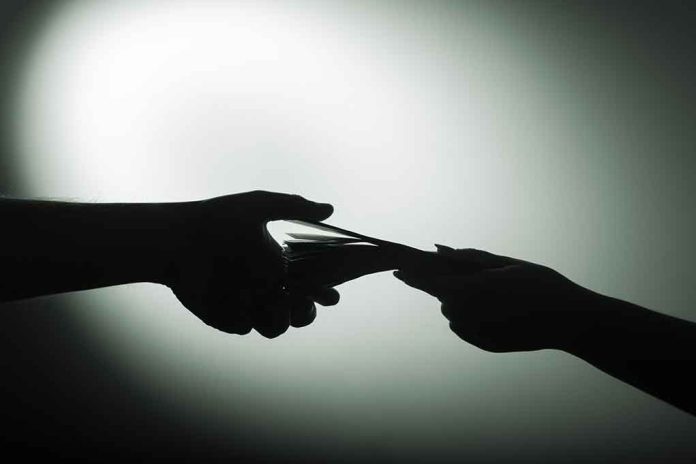 This Particular "Black Market" Is Getting More Popular
(ConservativeInsider.org) – One of the best things about an open market is that it allows businesses to compete for consumer dollars with competitive prices and varied quality products. However, when illegal shops open up, evading taxes and fees, they can undercut legitimate operations quickly. That is just what is happening in and around Los Angeles with marijuana dispensaries.
A new report from the Los Angeles Times dove into the rampant illegal weed shops popping up constantly around the area. While licensed shops are allowed to sell marijuana, they must do it with the proper licensure and charge the appropriate taxes. These extra fees increase prices so black market dispensaries are starting to steal their business. According to the LA Times, these places will sell weed for as little as a quarter of the price of their legal counterparts.
The black market of cannabis is booming in plain sight, luring customers away from aboveboard retailers.

Vito Ceccia, an LAPD detective supervisor, said police work alone won't be enough to ensure legal dispensaries survive. https://t.co/i74qwa21DP pic.twitter.com/z1WRrXYdXB

— Los Angeles Times (@latimes) September 13, 2022
While police do raid and shut down the illegal shops, they often reopen just days later. Even if authorities cut power, many storefronts use generators to keep their operations going. When one shuts down, another one just happens to open a few doors down. The LA County Sheriff's Department believes there are around 150 to 160 illegal dispensaries within their patrol area.
The frustration at the lack of headway in eliminating these illegal establishments, which often play host to other criminal activity, is evident in the quote from a law enforcement officer who laments, "We're not going to arrest our way out of unlicensed cannabis sales." Seeing no serious consequences just emboldens criminals and discourages the police and legitimate businesses.
Copyright 2022, ConservativeInsider.org