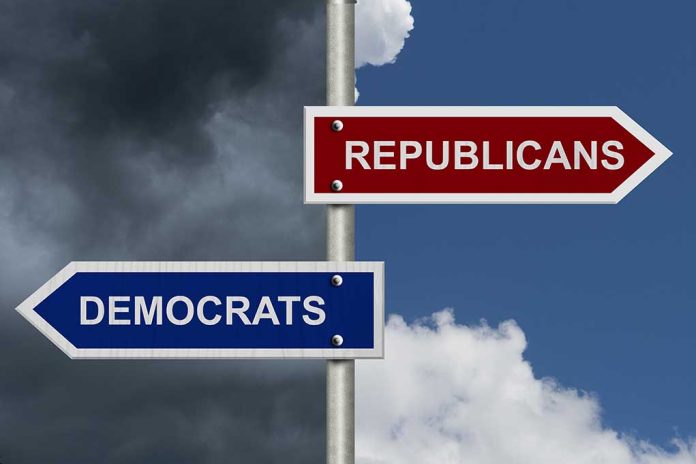 (ConservativeInsider.org) – Kenosha, Wisconsin, came into the media spotlight in August 2020 when rioting turned dangerous and Kyle Rittenhouse fatally shot two men. However, politicians have long known the county as a swing spot for elections. Now, one county seat has finally returned red after going to Democrats for decades.
On Tuesday, April 5, Kenosha voters elected Republican Samantha Kerkman as the county executive. While the race was nonpartisan, she beat out competitor and Democrat Rebecca Matoska-Mentink. Kerkman will serve as the first female county executive. However, the county also voted for a Democrat-backed Court of Appeals Judge, showing it could lean to either side in November.
Fox6 Political Reporter Jason Calvi shared the breakdown of votes for these candidates:
Swing county in a swing state Kenosha County swung both ways last night (as @joeminocqua pointed out):
-picking Republican-backed Samantha Kerkman for county executive
-picking Democratic-backed Lori Kornblum for WI Appeals Court. Kornblum ended up losing the race to Maria Lazar. pic.twitter.com/QmNBPKZ3M3

— Jason Calvi (@JasonCalvi) April 6, 2022
For perspective, former President Donald Trump won Kenosha County in 2016 by 238 votes and by 2,700 votes in 2020. He was the first Republican to win the city since Richard Nixon.
With this, another well-publicized swing county is showing signs of turning red. This provides Republicans with a bit of momentum leading up to the November midterms, giving hope they can take back the House and tip the Senate in their favor in a few short months. The fact it was a female candidate able to make the flip makes it all the more significant.
Copyright 2022, ConservativeInsider.org