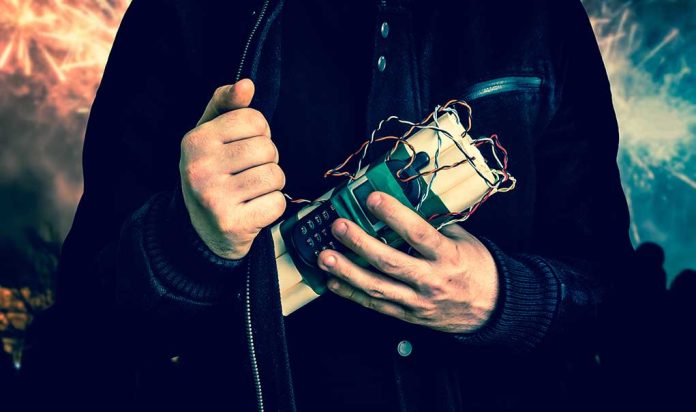 Bomb Plot FOILED – The Suspect Recruited The Wrong Help
(ConservativeInsider.org) – After the string of mass shootings at various spots around the US over the past few weeks, it's good news when police are able to stop one before it even starts. This week, investigators arrested a California teen who was planning a mass bombing or shooting at a high school after he allegedly tried to recruit others to join his horrific scheme.
Berkeley Police Arrest California Teen
On Saturday, May 21, someone tipped the Berkeley Police Department that a 16-year-old male was trying to recruit others to join him in a plot to shoot or release explosives at Berkeley High School. Upon hearing this, the officers executed a search warrant on the boy's home, revealing numerous rifles, knives, explosives, and other items that could be made into weapons.
During this investigation, the police worked closely with Berkeley Unified School District staff and officials to relay information and keep the school operating safely and normally. Finally, on Monday, May 30, police officers arrested the teenager. He will likely be charged with possession of destructive materials and threatening to commit a crime that would result in death or great bodily injury.
The Community Reacts to the Stopped Disaster
Soon after the announcement of the arrest, Brent Stephens, the school district's superintendent, wrote his own statement about the situation. He emphasized that the boy "did not pose an immediate threat to the Berkeley High School community" at any time, and the district will conduct its own investigation into the incident as well.
In response to the news, counseling was made available at all the schools within the district and both students and staff were encouraged to reach out for support. The Alameda County Office of Education also held a virtual Town Hall to educate families and staff about how to address school violence with their children.
As of Thursday, June 2, police have not disclosed any information about who the boy tried to recruit or if anyone agreed to the plan.
When in Doubt, Speak Up
This case clearly shows that individuals speaking up when they know something is wrong can make an enormous difference. By tipping off police, individuals were able to stop any harm from occurring, potentially saving dozens of lives.
Hopefully, this investigation and conclusion encourage other schools to be hyper-aware of potential threats to school safety and to stay up to date on best practices when it comes to violence in schools.
Copyright 2022, ConservativeInsider.org