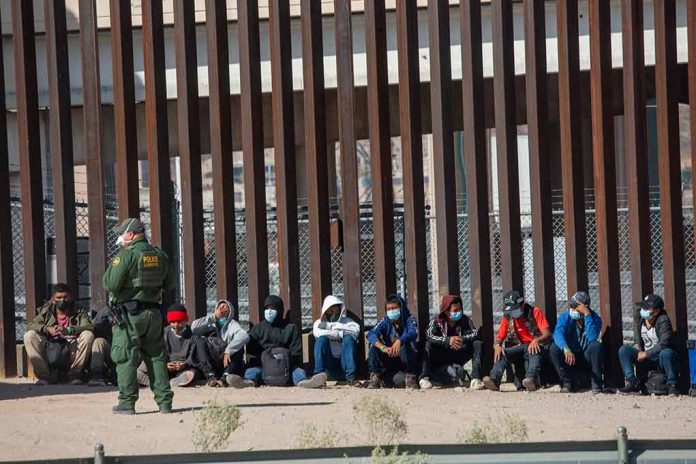 (ConservativeInsider.org) – Photos and videos have been making rounds on social media and in the news lately, showing Texas Border Patrol agents opening gates and cutting wire blockages in order to take migrants attempting to illegally enter the United States into custody. Sources from within the U.S. Customs and Border Patrol have stated that this is due to new regulations from the Biden Administration after the Haitian Border Crisis in Del Rio in 2021, when false allegations were made against Border Patrol Mounted Horse Units of attacking Haitian migrants with whips.
According to a memo put out by the acting chief of the Law Enforcement Directorate for the Border Patrol, agents now have limited capabilities to conduct arrests in waterways or at border fences, and agents cannot force migrants to go back to their country once they have reached US land. The memo states that agents cannot force migrants "into waterways or unsafe environments." The rule requires Border Patrol agents to apprehend migrants, then inspect and process them for "appropriate depositions." Sources from within CBP say that Border Patrol is now held responsible for the safety of migrants once they land on US soil.
There has been an increase in both apprehensions of migrants at the border, as well as heat-related rescues. Officials say there have also been more fatalities than usual at the border, with 13 dead migrants being found in early July alone. Reports indicate that over 100 migrants have been found dead this summer alone from heat-related deaths while attempting to cross the border.
Some areas of Texas are trying new measures to deter migrants, including implementing a new floating barrier on the Rio Grande. A 1,000 foot barrier will be installed in the middle of the river to the cost of $1 million. Texas Governor Greg Abbott, a vocal critic of Biden's border and migration policies, has stated that this is a test effort, and if it is successful at deterring migrants, they will extend the buoys to other parts of the Rio Grande.
Copyright 2023, ConservativeInsider.org