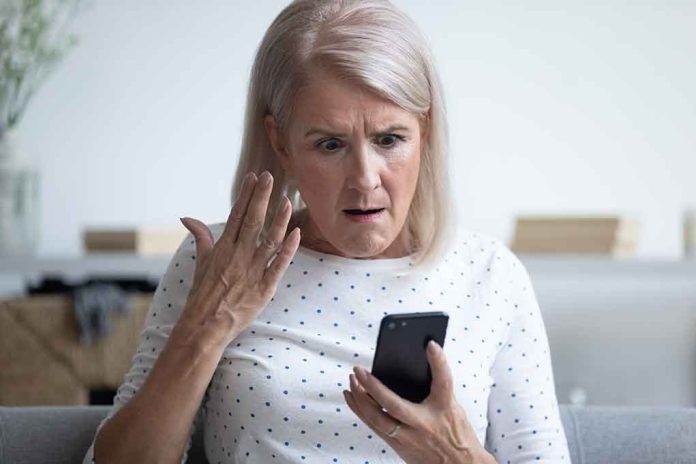 Brett Kavanaugh's NEIGHBOR Has A Heartbreaking Report To Make
(ConservativeInsider.org) – There are reasons neighborhoods are popular to raise kids in; they're typically quiet, safe, and provide plenty of activities for kids. But, in one Maryland neighborhood, these things are no longer givens as protestors are continuing to rally, yell, and make noise outside Supreme Court (SCOTUS) Justice Brett Kavanaugh's house. The generally unruly mob is all up in arms because of the leaked copy of a SCOTUS draft ruling that noted the court could overturn Roe v. Wade in the coming days.
On Tuesday, June 14, Fox News published an exclusive interview with someone who lives in Kavanaugh's neighborhood, who spoke on the condition of anonymity. The neighbor detailed how protestors are continuing to march at least twice a week along the streets, often hitting drums, yelling, and threatening other families nearby.
Tom Fitton, president of Judicial Watch, shared a quote from the anonymous observer:
"It takes away your sense of security," they said. "We have no idea who could embed themselves in this group of protesters." https://t.co/xjttLyg0VZ #FoxNews

— Tom Fitton (@TomFitton) June 15, 2022
The neighbor detailed how the protestors gather at a nearby parking lot and purposefully appear around 7 p.m. when people are trying to put their kids to bed. They were described as "intimidating" and "abusive."
But, it seems like the authorities are not moving to do anything about it.
Police tell Kavanaugh neighbors only "law that could be enforced is the federal law that they're not supposed to protest outside the home of judicial officers, but the federal partners declined to enforce that law." https://t.co/xjttLyg0VZ #FoxNews

— Tom Fitton (@TomFitton) June 15, 2022
These protests have clearly expanded beyond just targeting Justice Kavanaugh and are now affecting everyone in the neighborhood, including children who may be scared to fall asleep with people chanting outside.
Copyright 2022, ConservativeInsider.org