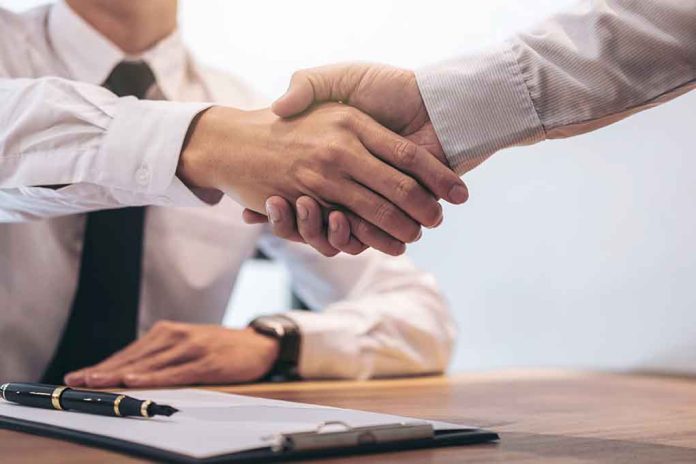 (ConservativeInsider.org) – UK Prime Minister Rishi Sunak and US President Joe Biden have announced that they are to strengthen their economic relationship through an agreement called the "Atlantic Declaration". They say that it will "build on existing ties to develop an economic partnership suitable for the 21st century".
The focus is on strengthening critical supply chains to reduce reliance on other nations for materials that are essential to the economies and the national security of both countries. They also expressed a desire to protect proprietary technologies, to develop emerging technologies, and to accelerate "a clean energy transition."
Sunak referred to the propensity of world powers such as Russia and China to steal Western technology, exploit and manipulate the openness and transparency of Western societies, and to withdraw or hinder access to crucial infrastructure needs and resources such as energy. He added that they will not succeed in their underhanded endeavours.
Sunak also referred to the war between Ukraine and Russia, saying that although this may be the first time there has been a war on European soil in over a generation, the UK and the US will stand up for democracy and freedom, and will support Ukraine in the face of Russian aggression. Biden also pledged to provide aid to Ukraine for "as long as it takes to get the job done".
Sunak said it was "totally reasonable for the US to expect that European countries should dig deeper into their own pockets to provide aid to Ukraine", a clear sideswipe at Germany. Although Germany is one of the wealthiest countries in Europe, it has been less forthcoming with military and financial help compared to the US and the UK.
Biden added that when the UK and the US stand together, the world is undeniably a safer and better place and that is why the two countries are "indispensable allies."
The bilateral meeting is the fourth meeting between the two countries since Sunak took office in 2022.
Copyright 2023, ConservativeInsider.org