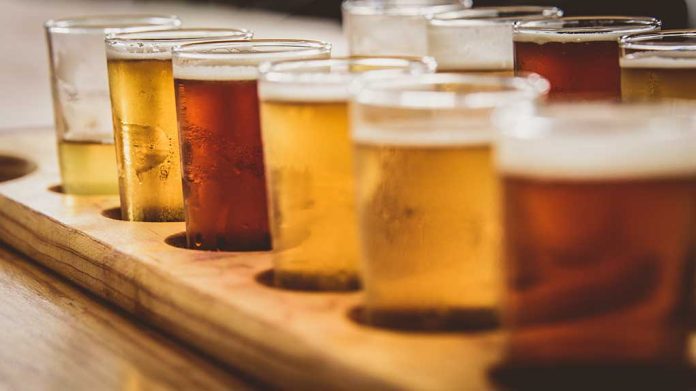 (ConservativeInsider.org) – Dropping from ninth to fourteenth Bud Light is no longer among the 10 most popular beers of the U.S. after partnering with Dylan Mulvaney a transgender activist. Anheuser-Busch the mega beer provider and owner of Bud Light even provided heavy discounts before the July 4th holiday but still consumers chose other brands.
Bud Light still sold nearly 300 million dollars of beer in the U.S. in May 2023, months after the initial partnership and while Bud Light is still working to find it's place this summer and the right advertising strategy to find new consumers and retain old ones; a feat not for the faint of heart.
Newsweek found that half of the top 10 best-selling beers in the U.S. have established LGBTQ+ partnerships and if parent companies are included then all companies are included. These beers have all run pro-LGBTQ campaigns and not faced the same backlash as Bud Light.
For years Coors Light has been a proud sponsor of Denver Pride in addition to providing progressive employee benefits and other charitable actions. Budweiser sponsored LGBTQ events in London and Toronto in 2019 as well as a large release of rainbow bottles for World Pride that same year. Miller light has given nearly half a million dollars to Equality Federation, an advocacy group.
Michelob Ultra announced in 2021 that it would partner with CeCe Telfer an advocate and the first openly transgender female to win an NCAA title. Even this news has garnered a fraction of the news that Bud Light is facing inexplicably.
Anheuser-Busch Inbev is the largest beer company with revenue in 2022 of $57.786 billion so don't feel bad making a statement with your wallet. Try a local brew, brew your own or mix it up with any number of choices in the beer aisle. The craft beer industry is ever growing, unique and delicious.
Copyright 2023, ConservativeInsider.org