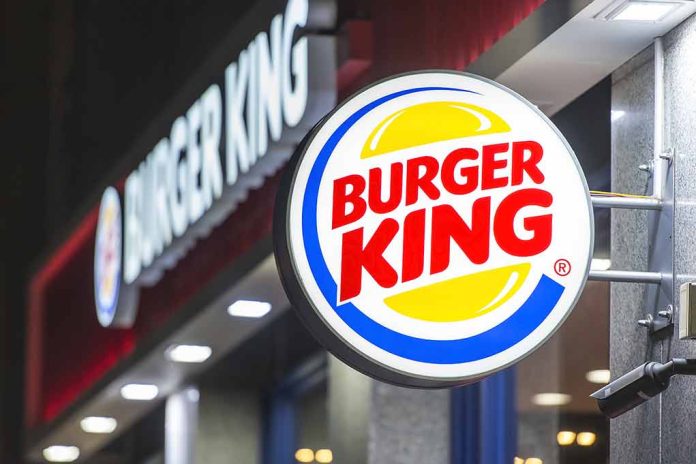 (ConservativeInsider.org) – After Russia invaded Ukraine, Restaurant Brands International said they would close all Burger King locations in Russia. However, 18 months later, that still hasn't happened.
A joint venture partnership between RBI and Russian third-party operators controls Burger Kings in the former Soviet nation, and RBI only has a 15% stake. In March of 2022, shortly after the Russia invasion of Ukraine, David Shear, the president of RBI said they had started the process to get rid of their stake of ownership but conceded that it would "take some time" due to the terms of their ownership agreement. When asked in October of 2023 about the status of pulling their restaurants from Russia, RBI said they have "no new updates."
Shear claims that RBI "demanded" that the main operator of Burger Kings in Russia cease operating in the country, but the operator refused. That operator says they only own a 30% stake of the Burger Kings in Russia, which means they lack the power and authority to close all operations.
An RBI spokesperson told media that RBI ceased providing supply chain support and investments into their Russian franchises locations since the Russian invasion, nor have they made any profits off the 800 Russian franchise locations since March of 2022.
The Moral Rating Agency, which was founded in early 2022 after Russia's invasion to encourage businesses in Russia to pull out of the country, has strongly attacked RBI, stating that RBI is profiting off Putin's regime by failing to cease operations in the country. Mark Dixon, who founded the Moral Rating Agency, believes that RBI should pull their franchises from Russia and accept the legal risks and consequences of "doing the right thing."
While RBI has been unable to pull all locations from Russia, beverage giant Coca-Cola was able to get their drinks removed from all Russian locations. Other companies, including Starbucks and McDonalds, have ceased operations in Russia since the invasion of Ukraine.
Copyright 2023, ConservativeInsider.org