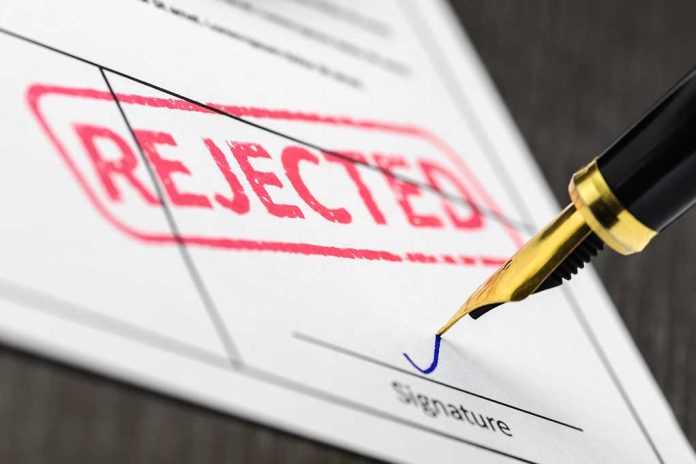 (ConservativeInsider.org) – The Democrat Governor of California, Gavin Newsom, appears to have rejected the idea of giving million-dollar pay-outs to black residents of the state as reparations for slavery.
The idea was proposed by the state's independent "slavery task force" which recommended that black residents should be paid up to $1.2 million in cash to compensate for the "original sin" of slavery and the effects of decades of "racism" that African Americans suffered as a consequence.
All this has taken place despite the fact that California never allowed slavery in the first place, with the state joining the US as a "free state" in 1850.
Governor Newsom appears to have belatedly recognized that the proposed windfall of seven-figure payments would cost around $800 billion, which is around three times the annual state budget. Speaking at a recent press conference, he was keen to emphasise that "there was more to reparations than just money."
He continued: "This has nevertheless been an important process, and we should continue to work to understand how our history has shaped our country. We need to focus more on bolstering resources to address hate, breaking down barriers to vote, and building trust and safety by strengthening economic mobility and enacting reforms to law enforcement and justice processes."
The Republican leader of the California Assembly, James Gallagher, described the proposal to pay black residents millions of dollars in slavery reparations as "a fool's errand from the beginning."
"Democrats have created unrealistic expectations with this reparations task force, and now a massive taxpayer bill is looming on the horizon as a consequence," he said. "Governor Gavin Newsom has pushed himself into a corner, and now he'll have to choose between signing off on a completely ridiculous policy that will inevitably bankrupt the state – or owning up and admitting once and for all that this task force was nothing more than a PR stunt shamelessly designed to garner black votes."
Copyright 2023, ConservativeInsider.org