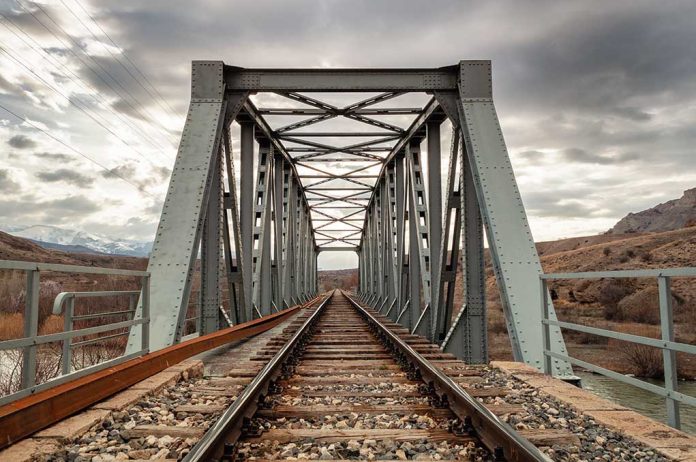 White House Faces DRASTIC Criticism Over Rail Service
(ConservativeInsider.org) – Unions battle with companies all the time as workers fight for higher wages, increased benefits, better working conditions, and other desires. While teachers and nurses have made headlines in recent years for their strikes, it is now railroad employees who are ready to stop working if their demands are not met. However, such a shutdown could have enormous consequences.
On Tuesday, September 13, senior White House officials met with railroad workers and their unions to try and help them strike a deal to prevent a major shutdown of both freight and passenger trains on Friday, September 16. Experts at the Association of American Railroads (AAR) estimate a widespread closure of track would cost about $2 billion a day, further hurting an economy already stretched to the brink with record-breaking inflation.
U.S. Chamber of Commerce calls for 'urgent action' to avoid railroad strike https://t.co/XiYYrBvhcY pic.twitter.com/iAjfbgnDh5

— Reuters (@Reuters) September 12, 2022
While talks can technically continue until just after midnight on Friday morning, multiple railroad companies have had to stop certain services in preparation for it. Norfolk Southern ceased unloading certain shipments as it expects not to have the trains to move them soon. Other trains have stopped carrying hazardous materials, including crop fertilizer and chlorine for water sanitation, to ensure it doesn't get stranded somewhere unsafe in the event of a strike.
The looming railroad strike is just another example of this admin's inability to act when it matters.

Biden's failures surrounding our supply chain continue to pile up & many should question why the self-proclaimed "most pro-union president" couldn't deal with this major issue.

— Sen. Marsha Blackburn (@MarshaBlackburn) September 13, 2022
The Biden administration faces criticism and a tough deadline with this issue that, if not met, will only add fuel to the inflation fire and supply chain problems plaguing our nation.
Copyright 2022, ConservativeInsider.org