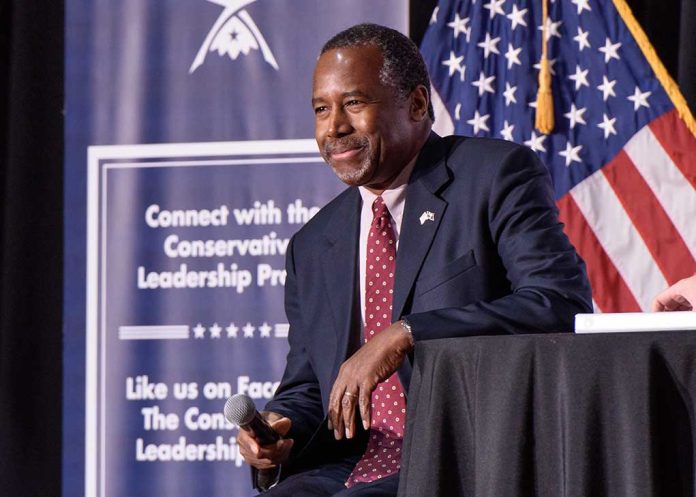 (ConservativeInsider.org) – Former Housing and Urban Development Secretary Ben Carson last weekend became one of the few former Trump cabinet members to endorse the former president in 2024, The Hill reported.
Carson appeared at a Trump campaign event in Iowa on Sunday where he introduced the 2024 GOP presidential candidate as his friend and a "friend of America."
Carson announced that he was offering his "most confident and full endorsement" of Trump, explaining that Trump supports free speech, religious liberty, and the Second Amendment.
Quoting Benjamin Franklin's "a republic, if you can keep it," Carson said the way to keep the republic is to elect Donald Trump to the White House.
Carson also portrayed Trump as having the "courage to take on the political establishment" in the face of personal and financial loss. He said despite everything that has been done to get rid of Trump, "he's still here." Carson claimed that Trump is "the biggest threat to the administrative state and to the swamp."
In a post on X, Carson reiterated his endorsement of his former boss, arguing that the country desperately needs strong leadership and a president who will fight for the safety and freedom of people and "our future."
Saying Trump is that kind of leader, Carson said he was "proud to give him my full endorsement."
Most of Trump's former cabinet have come out against his 2024 bid for the White House. Carson now joins the four other former Trump officials, chief of staff Mark Meadows, acting Attorney General Matthew Whitaker, former acting DNI Richard Grenell, and budget chief Russell Vought, to endorse Trump in 2024.
Copyright 2023, ConservativeInsider.org