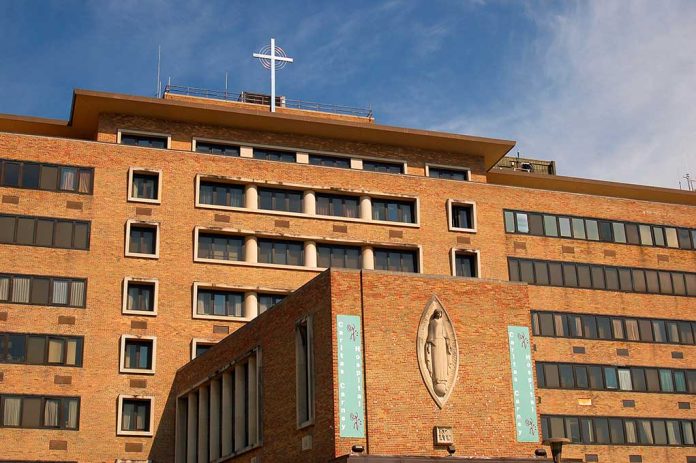 Washington Post Targets Catholic Hospitals
(ConservativeInsider.org) – Since the Supreme Court (SCOTUS) returned the choice of whether abortion is legal back over to the states, Americans have been discussing the various implications of this. The Washington Post recently joined the conversation by publishing an article highlighting how Catholic hospitals are getting more popular and, therefore, more patients fall under their policies. The left-leaning newspaper used this to criticize the church's stance on life that prohibits their hospitals from performing elective abortions and some sterilization procedures.
On Monday, October 10, writers Frances Stead Sellers and Meena Venkataramanan of The Washington Post (WaPo) wrote an article accusing Catholic religious doctrine of limiting women's access to life-saving treatment during miscarriages and ectopic pregnancies. Catholic healthcare facilities, which hold 1 in 7 hospital beds, according to the article, must follow the church's guidelines for avoiding "immoral" medical procedures, which include voluntary abortion.
The authors expressed their concern that many Americans, especially those less well-off, may not receive the care they want if Catholic hospitals are their only option. However, these medical centers are dedicated to providing life-saving care when it comes to pregnancy and healthcare in general.
.@WashingtonPost, which is a pro-abortion advocacy group, attacks Catholic hospitals (and the entire Catholic church) for being unwilling to killing innocent human life through abortion. https://t.co/oYjfMvhbuF

— Tom Fitton (@TomFitton) October 10, 2022
OBGYN Christina Francis told the Daily Caller News Foundation that the WaPo article and advocates with similar points of view are simply trying "to confuse elective abortion with life-saving pregnancy treatment and promote abortion at any point in pregnancy for any reason." As Catholic hospitals will likely only continue to grow in popularity, there could be even more pushback from the Left with viewpoints such as this.
Copyright 2022, ConservativeInsider.org