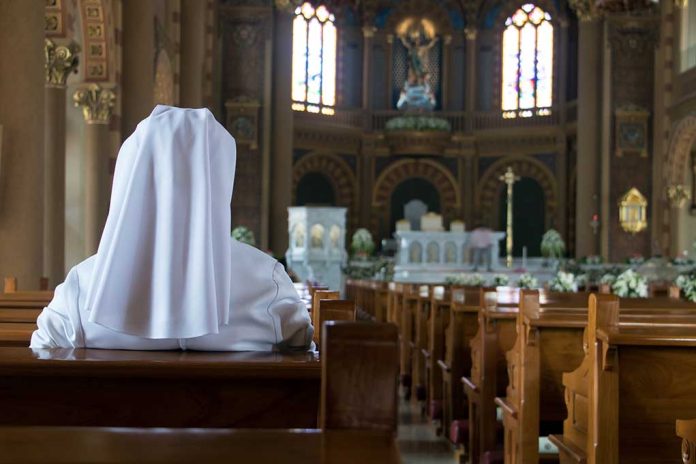 (ConservativeInsider.org) – The Catholic faith in the United States continues to come under attack from left-wing politicians and special interest groups who despise Christianity in general and Catholicism in particular. For example, legislation passed in 2021, as part of the Orwellian-named Equality Act, actually discriminates against people of the Catholic faith and as such was vehemently opposed by the Catholic hierarchy.
At the time, the US Conference of Catholic Bishops said that although the legislation was well-meaning and sought to protect those who were suffering from gender dysphoria or who experienced same-sex attraction, the end result was to undermine the common good and remove protections from unborn children as well as discriminating against people of faith.
Now the Archdiocese of Los Angeles has called upon Catholics to come together and make a stand against the Los Angeles Dodgers for renewing an invitation to a transgender nuns' group – the Sisters of Perpetual Indulgence – who were initially asked to take part in the Dodgers' Pride Night, the invitation being briefly withdrawn due to complaints not only from Catholic organizations but also Senator Mark Rubio (R-Florida) who said that the group was making a mockery of the Catholic faith.
Following the decision to rescind the original invitation, the Dodgers came under heavy fire from elected officials and a host of LGBTQIA+ special interest groups. Demonstrating all the staunch willpower, stiff backbone and moral fibre of a particularly spineless jellyfish, the Dodgers reversed course again and issued a grovelling public apology to the transgender nuns' organization.
A spokesman for the Archdiocese said: "Pandering to a group that undermines the Catholic faith and which mocks the holy and sincere vocations of religious women who are an important part of our Catholic community has caused dismay, anger, concern, and disappointment."
The group's inclusion in the Dodgers' event was also criticized by the Catholic Vote and the Catholic League, who said that the transgender nuns were "nothing more than an anti-Catholic hate group."
Copyright 2023, ConservativeInsider.org