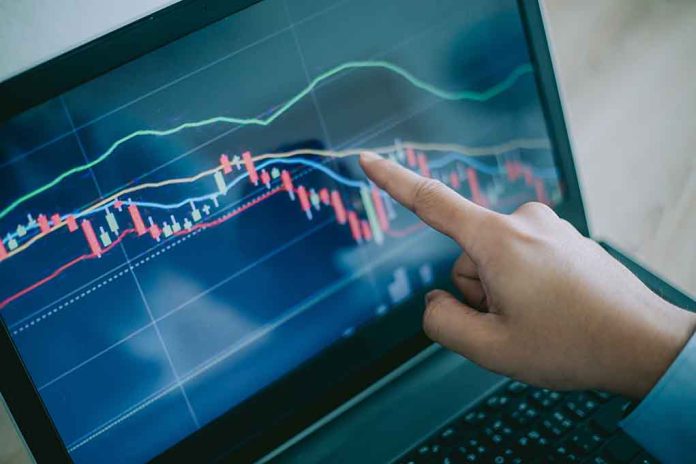 Investors BROKE After Wild Hollywood Trend Spreads Across America
(ConservativeInsider.org) – Non-fungible tokens, or NFTs, are digital collector's items. Each one has a unique code, proving that whoever has it owns it outright, similar to someone having an original Picasso painting — but with something digital like a GIF or video. Celebrities have been creating their own NFTs and touting them as investments to their fans. However, it seems this tactic is doing more harm than good to most investors.
Floyd Mayweather Touts His Own Non-Fungibles
Boxing legend Floyd Mayweather has been advertising NFTs based on his life to allow people to own a piece of his history. He uses his celebrity platform to encourage these investments, sometimes while shuffling cash around the table as he does in this Tweet:
My NFT is about to drop. pic.twitter.com/JN47kq7uTl

— Floyd Mayweather (@FloydMayweather) April 13, 2022
Mayweather also uses large giveaways, some up to $100,000, in order to entice people to join his NFT program called Mayweverse. This tempting get-rich-quick scheme doesn't turn out too great for many people, though. NBC News reported that one Miami-based property manager invested $12,000 into Mayweather's NFTs, which were digital images of rabbits, but has lost most of it in recent weeks. It turns out not many people want random pictures of rabbits that cost thousands of dollars.
The Florida manager, named Tyler in the article, highlighted that celebrities creating and selling their own NFTs "took their payouts and moved on while everybody who scraped by to invest in their futures got robbed."
Other Celebrity Tokens — Are They Worth It?
Other NFT examples include Bored Bunny NFTs, which sit around $104.09 right now after hitting $1,504.45 at their peak. Singers like Madonna and Grimes have also created their own NFTs, with the latter experiencing an 84% drop in value, according to Breitbart.
Madonna's NFTs were quite unique, as she teamed up with digital artist Beeple to create nude images of herself giving birth to various objects. She sold these one-of-a-kind pictures to raise money for a bail fund, a campaign to end violence against women, and a group providing psychological support to children affected by the Russian war in Ukraine.
While those who purchased these NFTs likely supported the causes Madonna was raising money for, only time will tell if they will be able to make any money back on their strange purchases.
NFTs: A Cautious Investment
All in all, it seems some NFTs are worth the investment, such as owning a famous sports video clip or Jack Dorsey's first-ever Tweet, which sold in March for over $2.9 million. Others, however, like risque digital images of Madonna or random bunnies, are not quite as promising. When it comes to NFTs, caution is the name of the game. Values are never guaranteed. You may lose your investment, but there's always a chance you could make a fortune down the road.
Copyright 2022, ConservativeInsider.org