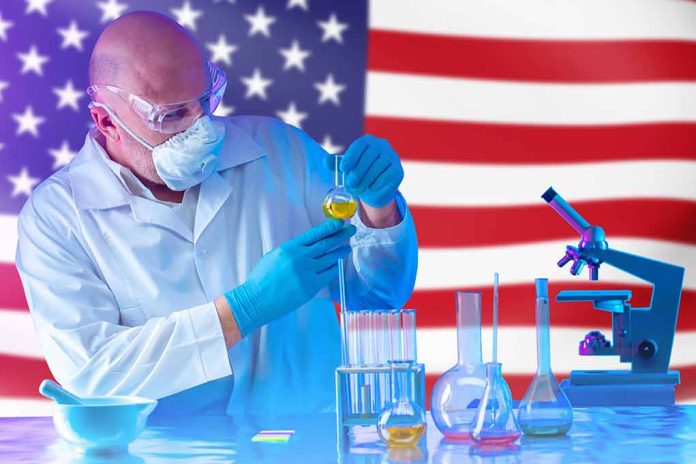 (ConservativeInsider.org) – An industry group representing American chemical manufacturers called the American Chemistry Council filed a legal complaint against the Biden Administration over their new regulations on the chemical formaldehyde, which they plan to officially designate as a human carcinogen. The lawsuit alleges that Biden's Environmental Protection Agency and the National Academies of Sciences, Engineering, and Medicine failed to follow the Federal Advisory Committee Act (FACA) in several different ways.
The ACC lawsuit also alleges that the EPA and NASEM did not engage in an independent peer review before enacting new regulations, which is required by FACA, as well as alleging that committee members from within the Biden administration did not disclose conflicts of interest. Further, the ACC claims that the NASEM committee did not include certain categories of experts in their committee to study the issue. Finally, the ACC suggested that NASEM did not allow for public engagement or comments on their regulations, nor did they make their written materials available to the public, which are both required by FACA.
The ACC argues that formaldehyde is already strictly regulated, and its benefits outweigh the risks of usage when those regulations are followed. The ACC released a statement saying that there are decades of research suggesting that formaldehyde use is safe at current regulatory levels and that it has become a critical component of many life-saving tools, including vaccines, anti-microbials, and medical devices. They also state that it is a necessary chemical building block for a variety of consumer products.
Scott Faber, an employee of the advocacy non-profit the Environmental Working Group, said the EPA and NASEM should move forward with their regulations, suggesting that the ACC is lying in order to be able to "poison" consumers and workers. The EWG has been pushing the EPA to regulate chemicals such as formaldehyde for years now.
The recent derailment of a train carrying toxic substances in East Palatine, Ohio earlier this year has led to increased focus and scrutiny on chemical manufacture and transport regulations in the United States.
Copyright 2023, ConservativeInsider.org