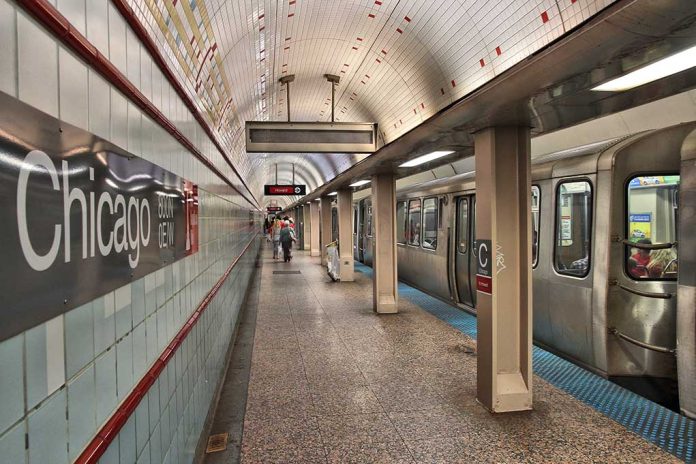 (ConservativeInsider.org) – Officials from Chicago have denied a Freedom of Information request for records on how the city spent over $120 million that was allotted for aiding migrants who arrive in the city. FOIA requests were made both by local news station CBS2, and followed up with multiple letters from the office of the Attorney General of Illinois. All requests were ignored. Local attorneys have noted how "plainly illegal" these actions by the city are, but the city of Chicago has a long history of refusing to comply with the law in regard to public records.
At a City Council meeting in April, Alderman Ariel Reboyras testified that he has heard estimates that the city is spending "$7,000 a month" for every migrant that arrives in the city and seeks asylum.
Alderwoman Jeanette Taylor has stated that she has been ignored and misled multiple times by the city on this issue. When an unused school building in her district was under construction, she was told it was for "routine maintenance" – but it was actually being turned into a shelter for nearly 600 illegal immigrants. In response to a FOIA request by CBS2 for financial records from the Office of Budget & Management, the city said there were no records. Ald. Taylor said in response: "somebody's lying."
According to city officials, buses containing 40-50 migrants showed up every single day in July. Approximately 12,000 migrants have been taken in by the city over the last year, and more are expected to arrive in upcoming months.
Alderman Ray Lopez wrote a public letter to Chicago Mayor Brandon Johnson to deal with the issues caused by taking in so many migrants. Ald. Lopez shared that his constituents and local law enforcement have reported migrants engaging in human trafficking and prostitution, drug sales and usage, gang recruitment, and other "disrespectful" behaviors towards local tax-paying residents. Some established community members have protested the usage of government-owned properties being used as migrant shelters.
Copyright 2023, ConservativeInsider.org