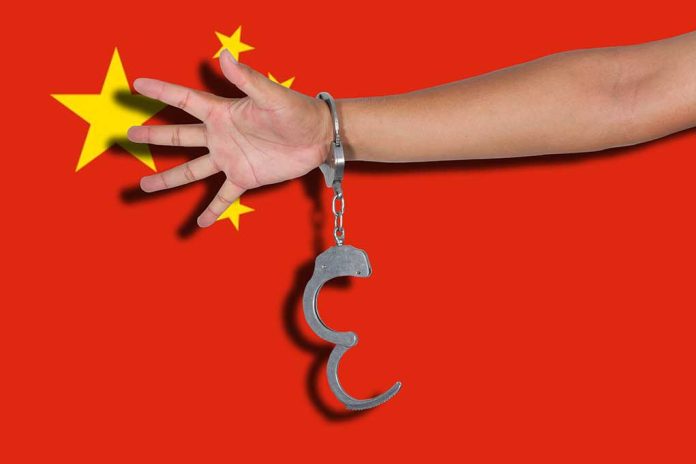 (ConservativeInsider.org) – The Chinese government uses its authoritarian policies to crack down on dissent, limit civil rights, and give long sentences to those it deems a threat to its power. While some people simply disappear without a trace, others are jailed. This is precisely what happened to two well-known human rights activists recently. They will each spend over a decade in a Chinese prison.
On Monday, April 10, Linshu County Court in the Shandong province in eastern China sentenced scholar Xu Zhiyong to 14 years behind bars and lawyer Ding Jiazi to 12. According to information provided to the Wall Street Journal by their legal team, a court already declared the pair guilty of subversion during a secret trial last summer.
China sentences two famous human rights activists to long prison terms
China on Monday sentenced two prominent human rights activists to more than ten years in prison each.
The legal scholar Xu Zhiyong received a 14-year sentence, and human rights lawyer Ding Jiaxi got 12 years.… pic.twitter.com/wfneZBpOzd

— Spotlight on China (@spotlightoncn) April 12, 2023
Xu Zhiyong first caught the attention of Chinese authorities in 2003 when he showed how the government was abusing migrant workers. He eventually worked his way into a spot in the local government before eventually launching a group that asked for government transparency and education for all. As human rights events and groups have continued to grow, so have the government's sentences against them, In 2013, Mr. Xu served four years for disturbing the public order during protests asking government workers to disclose their income streams.
Ding Jaizi led a similar career, organizing dinners for activism and attending protests. However, authorities also arrested him for his association with these activities. Yaqiu Wang, senior China researcher at Human Rights Watch, told the Wall Street Journal that the long sentences show Chinese "President Xi Jinping's unstinting hostility towards peaceful activism."
These men are not the only ones to experience harsh sentences for their activism. In 2014, Uyghur economist and ethnic rights activist Ilham Tohti was sentenced to life in prison for inciting ethnic hatred. In 2020, a businessman who called President Xi "a clown" began an 18-year sentence. All in all, it is clear the Chinese Communist Party will only continue to squash activism whenever it can.
Copyright 2023, ConservativeInsider.org