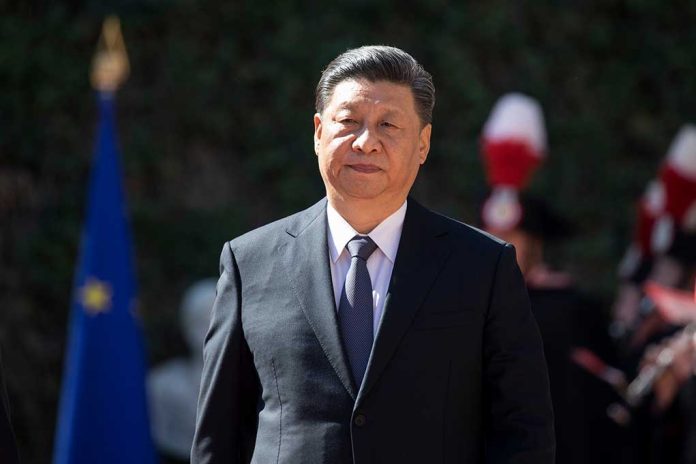 (ConservativeInsider.org) – Russia's war in Ukraine certainly did not go as smoothly as President Vladimir Putin had planned. Nearly a year after he invaded the country, his troops are still struggling to keep the ground they fought for. Nearby, China has taken note of these failures as its leadership debates invading Taiwan in the coming years.
On Thursday, February 2, CIA Director Williams Burns spoke at Georgetown's School of Foreign Service and the Institute for the Study of Diplomacy while he accepted an award for excellent diplomatic conduct. During the discussion, a student from China asked the leader of the CIA about China and its threat to the United States and Taiwan. Burns replied that the US should not "underestimate President Xi's ambitions with regard to Taiwan."
Burns believes Putin's rocky invasion of Ukraine may have "unsettled and sobered" the Chinese leader, but that will only encourage him to better prepare his army and weaponry should he choose to invade Taiwan.
Burns also disclosed the CIA received intelligence that Xi Xinping has ordered the People's Liberation Army "to be ready by 2027 to conduct a successful invasion." While this does not make an attempt to take over Taiwan an absolute, it certainly solidifies the president's intentions and dedication for such a move.
As the world imposed sanctions on Russia after its unprovoked war, the relationship between China and Putin only deepened. Should China choose to begin its own war, these two nations could continue to support one another as they get cut off from the world.
Burns' remarks came along as the United States shot down a Chinese spy balloon, and the Chinese army maneuvered 34 planes and 9 ships in the Taiwan Strait, pushing the island to send fighter jets into the sky to defend its territory. Taiwan has also activated its missile systems and put its sailors on high alert should China choose to invade sooner rather than later.
Copyright 2023, ConservativeInsider.org