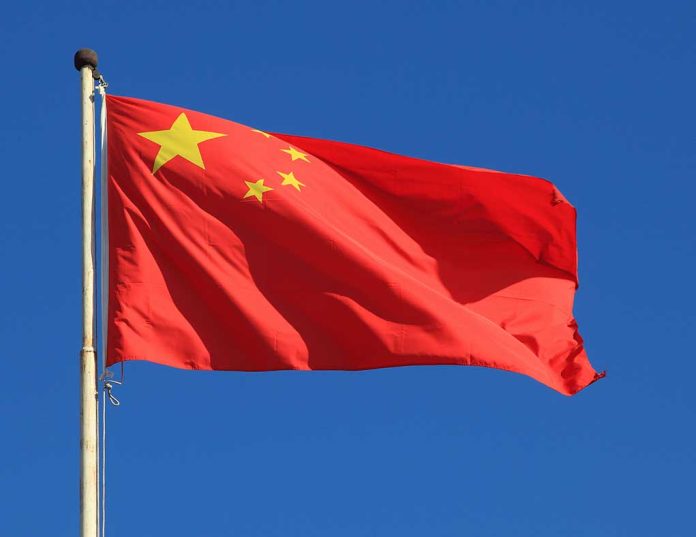 (ConservativeInsider.org) – The Chinese Communist Party (CCP) has a variety of techniques for gathering intel on and attempting to influence politicians in the United States. From floating spy balloons across America to collecting data through cell phone applications like TikTok, its reach is quite far. The Daily Caller recently uncovered another connection from the CCP to the US, one many people think is quite concerning.
On Monday, February 6, the Daily Caller News Foundation (DCNF) published an article revealing that in August 2019, Forums for Peaceful Reunification of China (FPRC) provided Congresswoman Chu with an honorary position within its group. Americans elected Chu, the first Chinese-American, to serve in Congress in 2009. She has continued to hold her seat since first elected and currently represents southern California's 28th District on the House Ways and Means Committee, Small Business Committee, and Budget Committee.
Democrat Rep. Judy Chu Named 'Honorary Chairwoman' Of Alleged Chinese Intel Front Group https://t.co/Sjd5z0USuE

— Ryan Saavedra (@RealSaavedra) February 7, 2023
According to DCNF, the group that honored Chu believes Taiwan should be fully controlled by the CCP and reports directly to the United Front Work Department (UFWD), an organization that focuses on "intelligence collection" and "influence operations."
The appointment in question apparently happened in Monterey Park's Capital Seafood Restaurant during the executive committee of the FPRC's 34th inauguration ceremony. The Las Vegas Chinese News Network shared photos of the event, revealing the group celebrated Chu for her "outstanding friendship and support."
This report poses many questions to Americans. First, how is someone with this kind of affiliation with the CCP in a position of power within the US government, and should this be a major concern for US national security? This is not the first or last instance of such an issue. Alleged Chinese spy Christine Fang, who was in a relationship with California Representative Eric Swalwell (D-CA), also brushed shoulders with Chu for a time in an undated photo Axios published in 2020.
Copyright 2023, ConservativeInsider.org