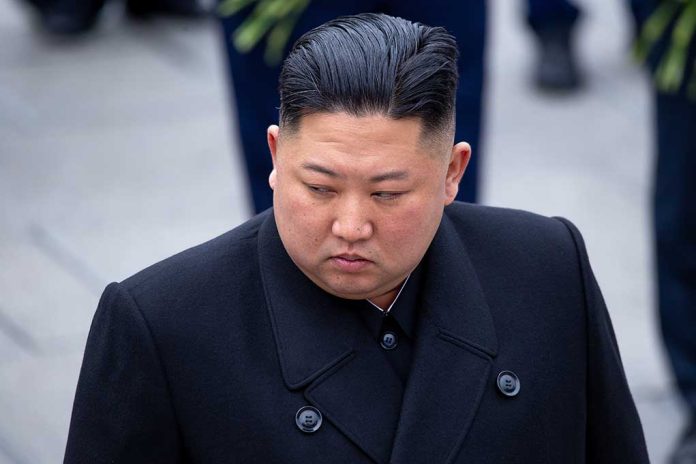 Kim Jong Un Planes GROUNDED? – They Shut Him Down
(ConservativeInsider.org) – International relations are always tricky, as world leaders often have to walk a fine line between ideals and practicality. For many, supporting Ukraine in its defense against Russian President Vladimir Putin was a no-brainer, while very few threw their support behind Russia instead. Now, North Korea has finally chosen a side. However, this decision is further isolating the already disconnected nation.
On Wednesday, July 13, North Korea officially recognized the Donetsk People's Republic (DPR) and the Luhansk People's Republic (LPR) territories in Eastern Ukraine as their own independent regions. They join Syria and Russia as the only three countries to do so.
North Korea is now the third nation to recognize Russian-backed separatist regions in eastern Ukraine as independent states. https://t.co/6pkcSlJf9S @newsweek

— Jim Stevenson (@VOAStevenson) July 15, 2022
However, this move did not go unpunished by Ukraine. In return, Kyiv cut off all relations with North Korea, including aviation-related support for the country's aircraft, which were manufactured in the war-torn European nation.
Now, the planes will likely go out of service quickly as repairs and updates will be unavailable under these new sanctions. However, some experts noted other nations like Iran have successfully smuggled similar parts to maintain their equipment. This will affect North Korea's only airline, Air Koryo, as it runs using many Ukrainian-made An-148 planes.
North Korean Dictator Kim Jong-un will also face some issues as his favorite plane, the An-24, which he is actually able to fly, was also made in Ukraine, making it difficult to maintain from here on out. With aircraft soon likely going out of commission, Kim's decision could snowball into even bigger issues for the country.
Copyright 2022, ConservativeInsider.org