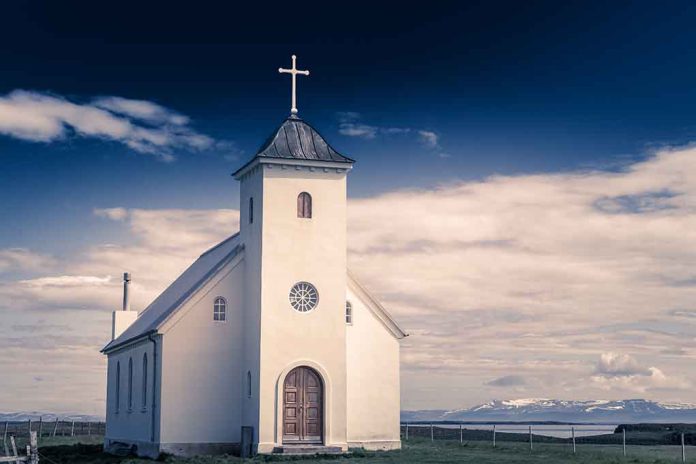 (ConservativeInsider.org) – The persecution of Christians worldwide appears to be gathering momentum, with reports coming in every day of Christians being ruthlessly slaughtered or driven out of their homes simply because of their faith. To make matters worse, violence against Christians is in many cases compounded by the refusal of the authorities to do anything to help, and in some cases inaction by the police and security forces has been replaced by active participation.
The organisation Global Christian Relief, which helps persecuted Christians in India, highlighted just such a situation in the district of Manipur, which has seen a 300 per cent increase in reported attacks on the Christian-Kuki community by the majority Hindu-Meitei population, something that has gotten much worse since the Hindu BJP party took power under Prime Minister Narendra Modi. The mob violence has displaced many tens of thousands of Christians in the region.
David Curry, the CEO of Global Christian Relief, suggests that Prime Minister Modi has a nationalistic agenda and has gone on record as saying that Christians should not be regarded as "real" Indians because one has to be a Hindu to fall into that category.
Global Christian Relief has recorded the total destruction of 116 churches in the district of Manipur, with the attackers so emboldened by the lack of police action that they have posted videos of their attacks on churches on social media. Not only do there appear to be no repercussions, but police and security services have been filmed encouraging the rioters to continue with their attacks.
The Christian-Kukis are experiencing a spike in mob violence after they protested against plans to give special privileges to the majority Hindu-Meitei people, which would see them obtaining additional political powers and land rights. The Meitei already control most of the most fertile land in the state through their domination of local politics. The Kuki protests resulted in a backlash which has already seen 70 people killed and at least 40,000 displaced from their homes.
Copyright 2023, ConservativeInsider.org