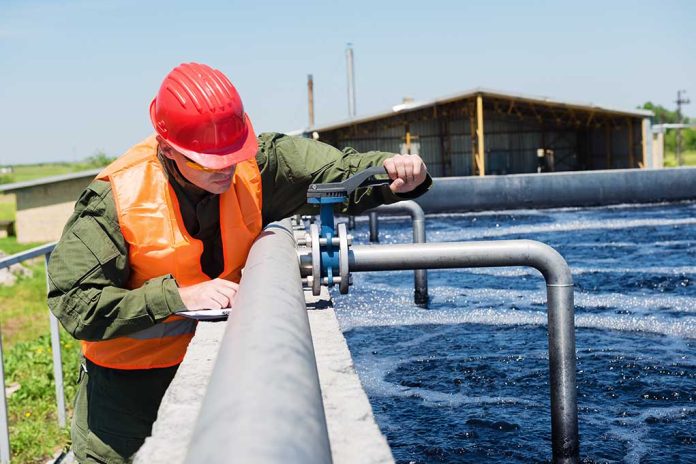 (ConservativeInsider.org) – After a train derailed on February 3, residents of East Palestine, Ohio, have been working through the toxic chemicals spilled in their community. Many have sought medical attention after an increase in headaches, eye pain, and nausea. The Ohio Department of Health opened a health clinic in the area to help address these issues. However, this spot is not the only one affected. The City of Cincinnati decided to close its water intake from the Ohio River "as a precautionary measure."
On Sunday, February 19, Greater Cincinnati Water Works (GCWW) closed the water intake from the Ohio River around 2 a.m. While it was closed, they sampled water every two hours and found no chemicals from the train derailment. A press release did note that GCWW found "an extremely low detection of the compound 2-Ethyl-1-hexanol" at the closed intake during the testing. As of Monday, February 20, the intake was back open.
Out of an abundance of caution, @GCWW will shut off the Ohio River intake and will temporarily switch to water reserves. GCWW is continuing to monitor the situation to keep your water safe. Learn more and view up to date water testing results: https://t.co/YVgEQJCnac pic.twitter.com/1DZp4ZnFtS

— City of Cincinnati (@CityOfCincy) February 17, 2023
Northern Kentucky Water District followed GCWW's lead and shut off its water intake as well for a short time. A stream near the derailment does feed into the Ohio River.
Visited a local creek in East Palestine today. These waterways are still very polluted. It's time for Norfolk Southern to finish the cleanup. Check this video out: pic.twitter.com/4lsHBmrMJj

— J.D. Vance (@JDVance1) February 16, 2023
These closings came as officials told the residents of East Palestine that their water is safe to drink. However, David Erickson, a hydrogeologist and the founder of Water & Environmental Technologies, told the Huffington Post the samples, which were funded by the railroad company whose train jumped the tracks, were "sloppy" and "amateur." Sam Bickley, an aquatic ecologist at Virginia Scientist-Community Interface, told the newsgroup the results claiming there were no chemicals in the water were "extremely concerning."
Both experts highlighted how the samples were not taken and stored correctly, which could easily lead to bad results. Many residents have turned to drinking bottled water, investing in water purifying systems, and paying for a private lab to sample the water for chemicals.
Copyright 2023, ConservativeInsider.org