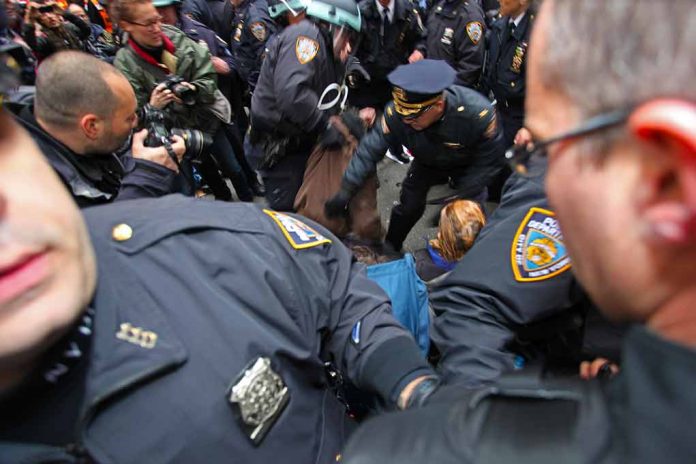 (ConservativeInsider.org) – Although jury selection for the civil trial into the wrongful death lawsuit of Tony Timpa in 2016 was slated to begin in mid-July, U.S. District Judge David Godbey issued a continuance for the trial until September at the earliest. Judge Godbey was allegedly upset with the media coverage of the trial. According to sources close to him, he will be putting a gag order on everyone involved in the case.
While the death of George Floyd drew national attention in 2020, very little attention has been given to the death of Tony Timpa in 2016. George Floyd, who was black, was under the influence of drugs when police officers held him down in the "prone" position on the ground, putting a knee on his neck. His death sparked riots across major cities in the US, which many called the "Black Lives Matter" movement.
Despite dying under very similar circumstances, Tony Timpa's case has not garnered the attention or support that Floyd did. Timpa, a white 32-year old Dallas native, was under the influence of cocaine and suffering from mental health issues when police were called to help him. He was held down on the ground in the prone position with an officer's knee on his back for 14 minutes, which ultimately contributed to his death, according to the medical examiner. After he went limp, officers did not attempt lifesaving maneuvers.
The legal battles over Timpa's death have been drawn out for years. The body cam footage from officers at the scene was only released after the Dallas Morning News engaged in a three-year legal battle. Although three of the four officers who responded to Timpa's call were indicted on misdemeanor deadly conduct charges, the Dallas County District Attorney's Office dismissed those charges in 2019.
Timpa's family filed a civil lawsuit in 2016, but several issues have delayed the trial. In 2022, a Supreme Court ruling allowed their civil suit to go forward. Timpa's family is suing the city and seeking damages for numerous reasons, including false imprisonment, wrongful death, and gross negligence.
Copyright 2023, ConservativeInsider.org