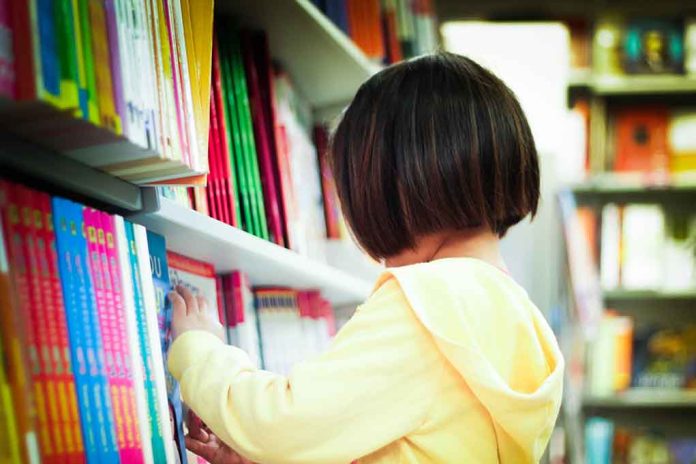 (ConservativeInsider.org) – Lisa Bunker is a former Democratic State Representative in New Hampshire and made history as one of the first transgender legislators in the state. Now, she has teamed up with Chelsea Clinton, the only daughter of former President Bill Clinton and former presidential candidate Hillary Clinton, in writing a children's book celebrating Rachel Levine, the first openly transgender Senate-confirmed government official. However, with this new series comes quite a few questions.
On June 6, 2023, She Persisted: Rachel Levine, by authors Lisa Bunker and Chelsea Clinton, will hit shelves across the country. The book, which Penguin Random House will publish, is part of a series celebrating women like Harriet Tubman, Sally Ride, Oprah Winfrey, Sonia Sotomayor, Ruby Bridges, and more. The series is geared toward children between 6 and 9 years old.
Many critics have come out against the book, saying that because Levine is transgender, she should not be considered for a book specifically uplifting women. Others say celebrating a transgender person and their success is pushing the ideology of gender transition onto young children. Lastly, many emphasize they do not want young children, who are easily swayed in their thinking, to be introduced to gender transitions.
Chelsea Clinton's Picture Book Series Pushes Gender-Bending On Kids With Latest Celebration Of Trans Biden Official
"A perfect choice for kids who love learning and teachers who want to bring inspiring women into their curriculum." @DailyCaller https://t.co/4TjyCvyuKU

— Mary Rooke (@MaryRooke_) February 22, 2023
Levine, who is the Assistant Secretary of the Department of Health and Human Services (HHS), declared herself a woman in 2011 and ended her marriage to a woman in 2013. The couple shares two children together. She is a major supporter of gender-affirming procedures for children, even though the treatments are widely criticized when performed on kids whose brains are still developing.
Chelsea Clinton has published other books aside from the She Persisted series, including Welcome to the Big Kids Club, a book about welcoming a new sibling to the family, and Don't Let Them Disappear, a story about protecting endangered animals. Clinton hopes her new book will inspire young people with its list of ways they can follow in Levine's footsteps. However, many believe that's something for parents to decide as they are the gatekeepers of their young children's lives.
Copyright 2023, ConservativeInsider.org