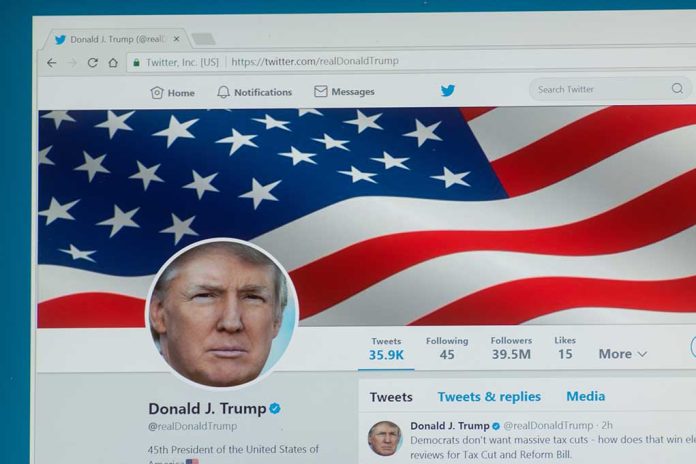 (ConservativeInsider.org) – On Monday, news network CNN announced they have scheduled a town hall event with former President Donald Trump to be held on May 10, 2023, marking the first appearance that Trump has made on the channel since his 2016 presidential campaign. According to the Daily Wire, the event will take place at St. Anselm College, which is located in New Hampshire, at 9 p.m. and is set to be hosted by Kaitlan Collins, an anchor for the network.
The individuals who are set to ask the former president questions are members of the Republican Party and those who are currently undeclared, but are planning to cast their vote in the New Hampshire primary, CNN says.
CNN says Donald Trump is scheduled to appear in New Hampshire town hall next week; @kaitlancollins will moderate pic.twitter.com/fBQaiMSFT8

— Breaking911 (@Breaking911) May 2, 2023
The announcement came as a bit of a shock to those who are familiar with Trump's feelings concerning CNN. The former president has often referred to the network as being "fake news." The network itself has often seemed to be at war with Trump, offering far more coverage to so-called scandals and investigations into him than other big stories of the day that deserved media attention.
However, an adviser to Trump stated that the executives at CNN made him a very interesting offer, adding that he is also making it clear he is running to president for all Americans, not just those in the Republican Party.
Many liberal and Democratic Party voters and fellow news hosts are unhappy with CNN for hosting such an event, though its new CEO has declared on multiple occasions his intent to pull the company back from being so hardcore leftist to make its coverage more objective.
According to The Guardian, one such individual who is angry with the network for the town hall is Angelo Carusone, the chief executive of Media Matters for America who said, "The transparent attempt to goose their ratings does feel at least a little odious."
Writer of the Popular Information newsletter, Judd Legum, accused CNN of removing hosts and anchors from its roster who were considered to be too dead set against Trump, and then slammed them for putting on the event, as if to insinuate the network might be leaning more pro-Trump than it has in the past.
Copyright 2023, ConservativeInsider.org