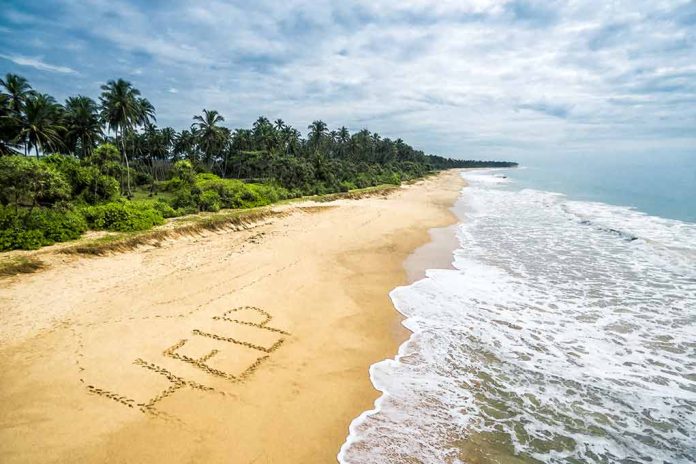 (ConservativeInsider.org) – A sailing Bahamian man was stranded on the small, uninhabited Bahamian island of Cay Sal for three days. The U.S. Coast Guard (USCG) air support spotted him firing flares from his disabled sailboat during routine surveillance of the Florida Straits. After dropping him essential supplies and a method of communication, the rescue effort was underway immediately. The Key West air support advised the Coast Guard Cutter Paul Clark's crew to move for rescue from the island.
Tucked between Florida, Cuba, and The Bahamas, the tiny island is no longer inhabited after a storm destroyed many buildings. The island is a mere half-square mile and approximately 1 mile long. There is an old airstrip that was previously used in the 1970's when the Royal Bahamas Defense Force kept an outpost on the island. After three days, the man was considered in good spirits and healthy, though a little dehydrated. Cay Sal is routinely monitored by the USCG as it is only 30 miles from Cuba and occasionally serves to aid refugees from Cuba. In the past, the USCG has rescued pregnant women, children, and others who were escaping the confines of Cuba.
The Coast Guard is using this as an excellent example to always be prepared, if the man did not have flares to shoot up in warning to the air support, they may not have spotted him, and this story might have had a different ending.
The 64-year-old Bahamian man was transferred to the Royal Bahamas Defense Force in "good health" and without serious injury. The Coast Guard works closely with neighboring nations in that corner of the world, where islands inter-mix, where weather can be unpredictable, but the water is beautiful. Politics aside, good relationships are vital to ensuring positive outcomes like this one are the norm.
Copyright 2023, ConservativeInsider.org