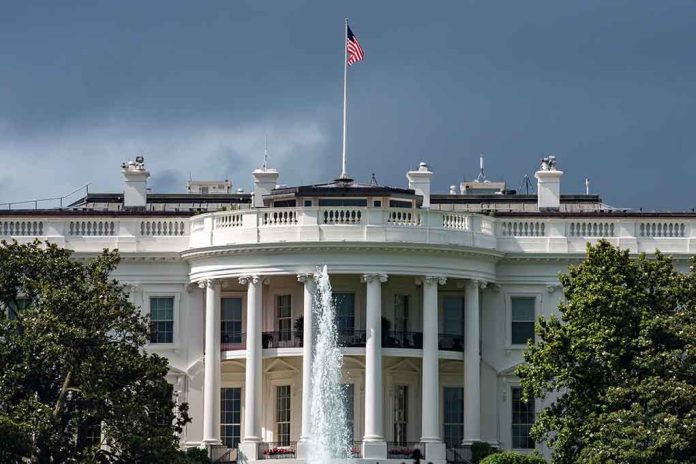 (ConservativeInsider.org) – A member of the United States Secret Service discovered a suspicious white powder in a common space in the West Wing of the White House in early July, prompting an evacuation of the entire complex. This substance was discovered to be cocaine after emergency responders performed testing on it.
A full investigation has been launched by the Secret Service to discover who left the substance behind and how it was smuggled into the White House. Suspects are yet to be named.The Schedule II drug was found in a cupboard inside a common area of the White House, accessible to both staff and visitors.
President Biden's son, Hunter, has long been known to struggle with an addiction to cocaine, and videos of him allegedly consuming the drug have surfaced online. Even though President Biden and his family were not in residence at the time the substance was discovered, many online commentators have pointed out that cocaine was only found at the White House after a president with a son who has suffered from drug addiction was elected.
Both Joe and Hunter Biden have repeatedly stated that Hunter Biden has overcome his addiction to the illegal drugs. However, Hunter Biden was recently discovered to be lying on his paperwork to purchase a firearm when he claimed he "did not use" and "was not addicted to" illegal substances, such as cocaine. The Justice Department offered him a plea deal in order to avoid being sent to prison, which many of Biden's opponents have criticized as unfair.
While many others have stated that they do not believe Hunter Biden is responsible for leaving an illegal drug inside the White House, it leads many to question President Biden's leadership and control of his staff. Some Republicans have gone so far as to suggest that many members of Biden's administration and staff are recreational users of illegal substances, while others have suggested it might have been members of the White House press.
Copyright 2023, ConservativeInsider.org