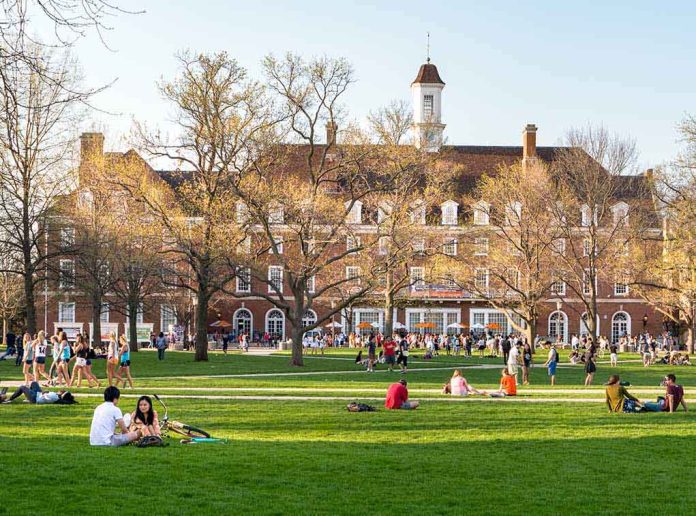 College Doesn't Invite White Students to Discussion On Race
(ConservativeInsider.org) – Colleges were once incredible institutions that set the stage for open debates, lifelong learning, and the meeting of minds with intensely varying viewpoints. However, it seems universities are more liberal than ever before as they churn out professional activists rather than educated citizens. Now, one school even has an on-campus group holding BIPOC-only events, something many would consider discriminatory.
UChicago United, a student group at The University of Chicago, hosted a week of events for new and old students called Dis-Orientation, which is billed as a way "to learn about what UChicago doesn't want you to know" when it comes to race relations on campus. From Radical Story Hour and Anti-Militarism 101 to a workshop on Policing, Gentrification, and Abolition, its anti-racism agenda is clear. However, on Wednesday, October 5, the group is hosting a discussion titled Race @ UChicago, being advertised as a "BIPOC-ONLY" event, meaning only black, indigenous people or people of color can attend.
University of Chicago student group hosts race discussion in which white students not invited | Just The News https://t.co/btER6RItS1

— John Solomon (@jsolomonReports) October 3, 2022
For a group set on ending discrimination and racism, it seems strange it would choose to discuss race by discriminating and not allowing white students to attend.
In a statement to Fox News Digital, a University of Chicago spokesperson said events discriminating based on race are not allowed at the school, but no official cancelation or change to the controversial event has been announced.
Copyright 2022, ConservativeInsider.org