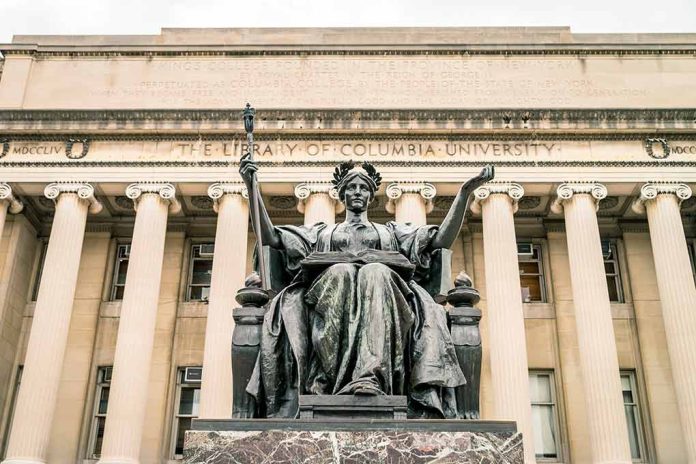 (ConservativeInsider.org) – After suggesting that applicants would need to submit a video in order to apply to Columbia University, the law school has suddenly backpedaled and removed the requirement after pushback from both students and outsiders.
According to their website, applicants were expected to submit a 90 second video of themselves, ostensibly to give the law school a greater "insight" to their personalities, strengths, and accomplishments.
Yet many critics noted that this requirement only happened after the landmark Supreme Court ruling that ended affirmative action and race-based decisions in higher education earlier this year, suggesting that perhaps the prestigious university was using the video requirement as a way to circumvent the highest court's ruling.
The Free Beacon, a conservative news outlet, reached out to Columbia for comment on the new requirement. Within hours, Columbia had removed the requirement from their website and told The Free Beacon that it was inadvertently included and would not be a requirement for incoming students.
Unfortunately, it seems that Columbia is not the only major university attempting to find a way around the Supreme Court decision in order to still use an applicant's race as a factor in admissions decisions. Johns Hopkins University recently added an essay prompt for applicants, asking them to discuss how their "identity (e.g. race, gender, sexuality, religion, community, etc.)" has shaped their personality and accomplishments. Sarah Lawrence College has added an essay prompt directly asking how the Supreme Court decisions ending affirmative action will "affect their lives personally."
Many private admissions counselors that help students get into elite universities are suggesting that students write essays that discuss their "cultural heritage." While the Supreme Court did hold that applicants to universities are allowed to discuss their race or heritage in essays insofar as how it has affected or shaped their lives and achievements, they did specify that universities may not use personal essays that discuss race as a replacement method for affirmative action.
Copyright 2023, ConservativeInsider.org