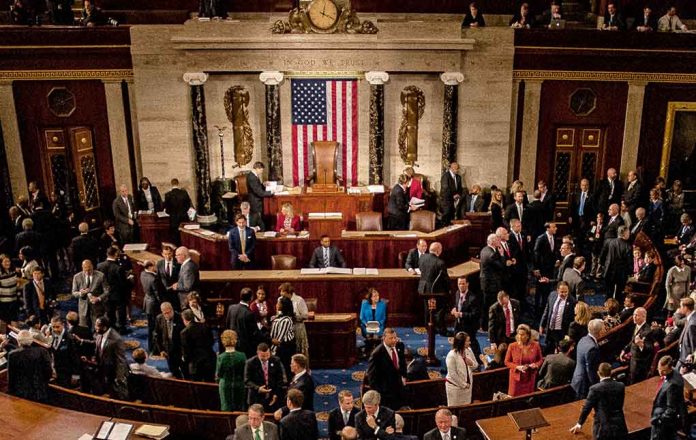 (ConservativeInsider.org) – As Congress returns from their 4th of July recess, several issues are up for debate in the House of Representatives, chief among them being the National Defense Authorization Act, whose total cost is currently estimated at $866 billion and must be re-authorized every year.
Democrats are fighting to remove provisions to send cluster munitions to aid in Ukraine's war efforts against Russia, while Republicans are hoping to prevent funding for the military's diversity, equity, and inclusion practices, as well as blocking funding for the teaching of critical race theory in the military's educational arm. The Biden Administration has proposed giving $54 million to the Office of Economic Impact and Diversity for their DE&I programs. Rep. Mike Waltz (R-FL) shared his opposition to DE&I programs in the military, stating that we should not be "focused on turning our ranks against each other based on skin color."
Rep. Matt Gaetz (R-FL) filed an amendment to the NDAA that would ban the military from performing cannabis testing on military recruits. Currently, any past use of marijuana disqualifies someone from military service, even though 23 states have legalized marijuana on a recreational level and 38 states have legalized it for medicinal purposes. With the military struggling as much as it is with recruitment and retaining members, Rep. Gaetz says we should "embrace them for stepping up to serve our country."
The Senate Armed Services Committee advanced the current form of the NDAA in a 24-1 vote, adopting 286 amendments out of the 445 they reviewed. Both the House and Senate armed services committees approved a 5.2% pay increase for military members, which is the largest military pay increase since 2002.
The NDAA as it currently stands allocates $844 billion to the Department of Defense, $32.4 billion to the Department of Energy for their national security programs, and $6 billion for general transfer authority.
This year's NDAA emphasizes spending on technological expansions, including Department of Defense science and technology laboratories. It also aims to extend the Pacific Deterrence Initiative through the end of 2023.
​Copyright 2023, ConservativeInsider.org