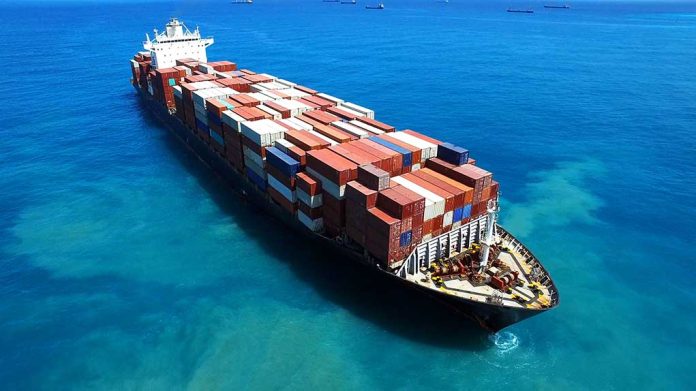 Slave Made Imports? – Congress Says It Never Should've Happened
(ConservativeInsider.org) – A government can pass any law it wants, but its enforcement agencies have to make it a reality. So, when Biden signed the Uyghur Forced Labor Prevention Act (UFLPA) into law on December 23, 2021, after an overwhelmingly bipartisan vote, lawmakers were hopeful the flow of goods to the US made with slave labor from China would stop. Months later, however, they are still finding products clearly made in the Xinjiang province, the territory in China notorious for its abuses against Uyghur Muslims.
What Is Wrong With the Red Jujube Date?
On Sunday, August 28, the Uyghur Human Rights Project released a report detailing how American stores are still selling red dates, raisins, walnuts, and cotton, likely produced with forced labor from the Xinjiang region. It detailed how many of the date bags are labeled by the Xinjiang Construction and Production Corps (XPCC), a business the US sanctioned in July 2020. Since January 2021, cotton and tomato products from the XPCC have supposedly been prioritized under the import ban, but they also still appear on store shelves.
The red dates at grocery stores in question have a picture of Chinese workers saluting under a flag, the logo of "Bingtuan Hong," which stands for the XPCC. The banner waving over the workers specifically says, "XPCC Third Division." Another version of the product sold on Amazon simply says Xinjiang Red Dates.
Lawmakers Speak Out
With the data from this report, 27 GOP lawmakers wrote a letter to the Commissioner of US Customs and Border Protection (CBP) and the Director of the Office of Foreign Assets Control at the Treasury Department on September 1. It highlighted how the red jujube date is still appearing in US stores and on Amazon despite the government's ban on them. The product is allegedly coming through a third-party organization, Qingdao Daochuan Food Company Limited, before arriving on US shores at a distributor in Brooklyn, New York.
Lawmakers, including Representatives Jim Banks (R-IN) and Mike Gallagher (R-WI), asked for a response from the CBP by Friday, September 16. They want a full explanation of why the law is not being enforced, a list of products it has seized under the new law, and the plan moving forward to ensure such goods are not sold in the US.
These congressmen are working hard to ensure this stops. In a statement made to The Washington Free Beacon, Galagher said these imports are not only illegal but also "morally abhorrent." He noted this situation is "a clear failure" of the Biden administration.
Copyright 2022, ConservativeInsider.org