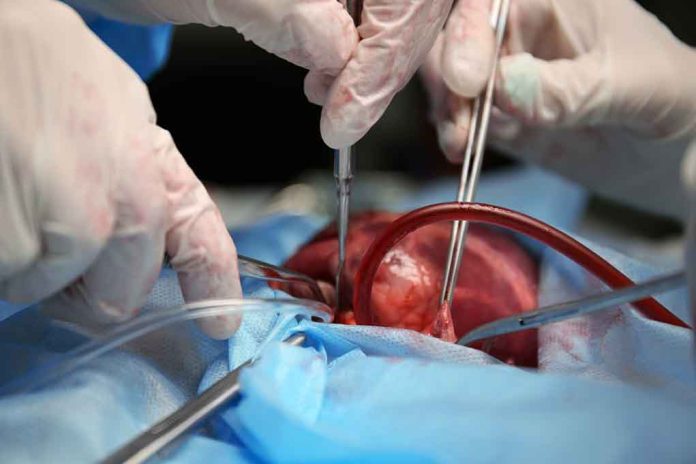 (ConservativeInsider.org) – For people who need an organ replacement, the waitlist can be too long with many patients in need passing away before ever getting the call that a kidney, heart, or liver is available. Knowing this, some people turn to the black market to look for the needed organs. However, to supply these demands, criminals often harvest organs from live donors without their consent. Reports show this is occurring in China, and the US House of Representatives has passed legislation to push back against it.
On Monday, March 27, the House voted 413-2 in support of the Stopped Forced Organ Harvesting Act, also known as HR 1154. Sponsored by Christopher Smith (R-NJ), the legislation seeks to heavily penalize anyone who participates in the organ harvesting industry. In a February 28 statement, Smith highlighted that China operates "state-sponsored harvesting of human organs from otherwise healthy human beings, on a systematic and industrial scale in absolute violation of ethics governing transplantation."
The House of Representatives passed a bill on Monday to sanction individuals involved in the forced organ harvesting trade, a practice reportedly dominated by communist China. https://t.co/Z3ZzPevwwG

— Breitbart News (@BreitbartNews) March 29, 2023
The average victim of these abuses is 28 years old, and Smith believes between 60,000 and 100,000 are murdered each year by the Chinese Communist Party in order to harvest organs. The UN estimated that the illegal organ harvesting industry is worth somewhere between $840 million and $1.7 billion.
Representatives Marjorie Taylor Green (R-GA) and Thomas Massie (R-KY) both voted against the measure, with the former saying it gets the US involved in globalist agendas while the latter believes it gives too much authority to the president. The bill would allow the president to flag individuals or groups in the organ harvesting business, who would then be fined up to $1 million, banned from owning land or getting a visa, and spending up to 20 years behind bars. If the bill passes in the Senate and is signed by the president, it would also make it illegal to send aid to a nation abusing human rights in this barbaric way.
Copyright 2023, ConservativeInsider.org