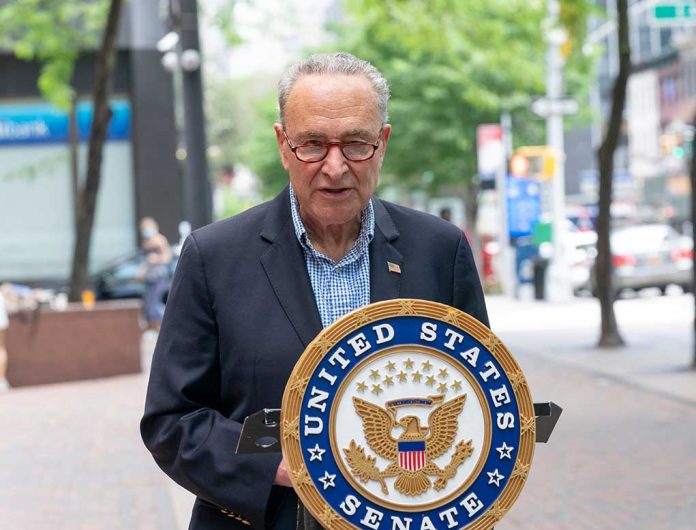 Congress Forced To VOTE On Abortion
(ConservativeInsider.org) – On Monday, May 2, POLITICO leaked a draft of a Supreme Court opinion showing the nation's highest court is likely to strike down the 1973 Roe v. Wade decision that legalized abortion across the entire US. If true, this would send the decision on a women's right to abortion back to the states. In light of this, Democrats in Congress are hoping to force lawmakers to vote on a bill that would protect abortion in all 50 states.
On Tuesday, May 3, Senate Majority Leader Chuck Schumer (D-NY) told fellow lawmakers that he wants the Senate to make the right to abortion a federal law. However, Democrats would need 60 votes for such a bill to pass, which is unlikely with the current 50-50 split. Progressive Democrats like Senate Judiciary Committee Chairman Dick Durbin (D-IL) even admitted this move, which is incredibly unlikely to work, is really about making their fellow lawmakers go on record about whether they support or reject abortion rights.
Newsmax shared more about this legislative battle:
The Biden administration conceded Tuesday that Democrats currently don't have the votes to codify Roe vs. Wade, shortly after Senate Majority Leader Chuck Schumer pledged to pass a law as soon as next week to keep abortion legal.https://t.co/oGicAIZsRJ

— Newsmax (@newsmax) May 3, 2022
Democrats are also reviving their call to end the filibuster, which would allow them to pass a bill with only 50 votes. But remember, all of this talk of reproductive rights came right as Democrats were at a loss as to how to successfully campaign for the November elections with President Joe Biden's abysmal ratings. Perhaps they should focus on policies they can actually change rather than ones that they clearly cannot.
Copyright 2022, ConservativeInsider.org