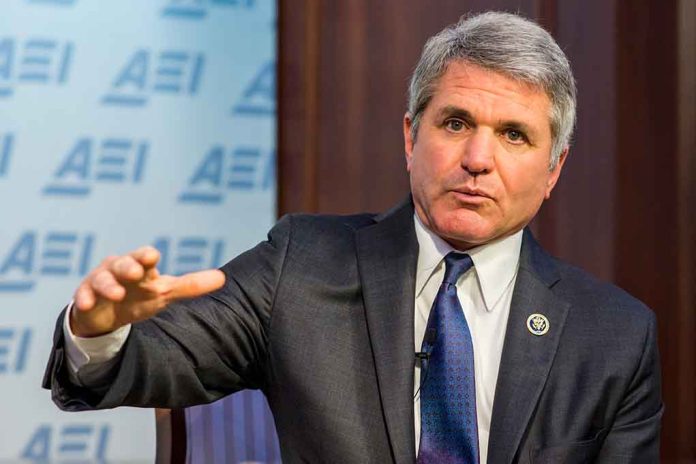 (ConservativeInsider.org) – Many lawmakers on Capitol Hill are chiming in with their own thoughts on how President Joe Biden has been handling the fact that his personal lawyers found multiple classified documents at his Delaware home and an office in DC. The chairman of the House Foreign Affairs Committee, Representative Michael McCaul (R-TX), gave his two cents on the issue at hand, comparing the current document scandal to Watergate.
On Sunday, January 22, McCaul appeared on ABC News "This Week" with Martha Raddatz to discuss the DOJ investigation into Biden and his handling of classified documents during his time as Vice President and after. During the interview, McCaul highlighted that the current administration pushed the issue "under the rug" when it first came to their attention just days before the midterm elections in November. The story did not break until January 9, when CBS News shared it.
When asked about the potential for political fallout from this incident, McCaul reminisced about how "Watergate started as a very small burglary, and it led to the President of the United States resigning." With this, the Texas lawmaker compared Biden's missteps here to President Richard Nixon and his attempt to hide the abuse of power within his administration.
GOP Representative McCaul also questioned why American political leaders have been bringing these classified documents, which could contain national security secrets pertaining to both our nation and others, to their homes. He emphasized how if he or his wife, who is a Naval intelligence analyst, did the same thing that both President Biden and former President Donald Trump have done, they would be prosecuted by the US government.
Looking forward, McCaul, as well as many Americans, are hoping the investigations bring a level of transparency to this scandal that citizens have not yet seen if the DOJ can shed some light onto why these classified documents were in Biden's home and office. If anyone who was not supposed to have access to the files saw the secrets they contain, important and critical content could have fallen into the wrong hands.
Copyright 2023, ConservativeInsider.org