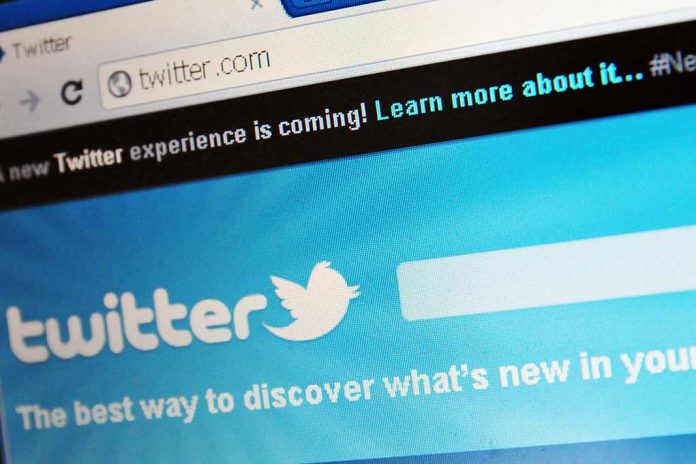 (ConservativeInsider.org) – Following his recent surprise exit from Fox News, Tucker Carlson has announced that he will launch his new show on Twitter in the near future. The news has been lauded by conservative and populist media personalities as a "declaration of war" on Fox News and the rest of the mainstream media.
The move comes just a few weeks after Fox News claimed that they and the hugely popular Tucker Carlson had "agreed to part ways", although it is reported that Carlson is still under contract and that Fox News executives are trying to side-line him on the run-up to the 2024 election.
Elon Musk, the owner of Twitter, was keen to emphasise that "no deal had been signed" with Carlson, but that Twitter remained committed to the concept of free speech and an independent media.
Rogan O'Handley, a conservative influencer, listed several items he sees Carlson as "free to expose" now that he has shaken off the shackles of corporate influence. These include Jeffrey Epstein's client list, the January 6 tapes, US nuclear technology and biolabs in Ukraine, Biden family money-laundering and the extent of vaccine injuries and deaths caused by "big pharma" in the wake of the pandemic.
The populist comedian Jimmy Dore welcomed Carlson to the platform and asserted that Carlson was "fired by Fox News for telling the truth about important things such as the war in Ukraine and the corruption of news media by big pharma." He added that "Carlson is still the only mainstream journalist to allow anti-war voices on his show."
It was reported that Carlson turned down several offers in the region of tens of millions of dollars in order to launch his own show and to be seen as a truly independent journalist. Left-wing media establishment figures were predictably scathing about the move, with one in particular sniffily asserting that it could be seen as cementing Twitter's reputation as a "far-right" website.
Copyright 2023, ConservativeInsider.org