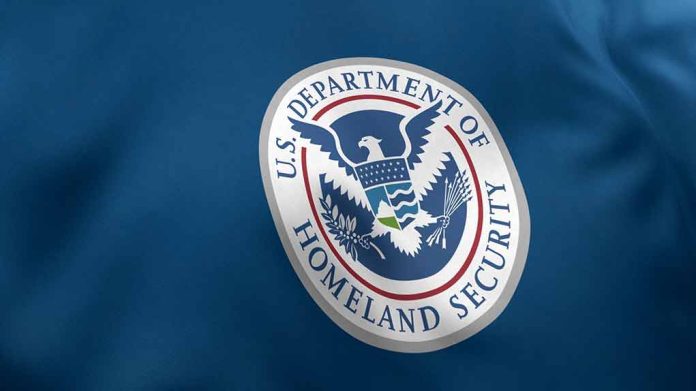 (ConservativeInsider.org) – Controversy is at a fever pitch following a contentious $1.17 million settlement with ex-Homeland Security employee Joseph Cuffari. The settlement was finalized several weeks ago and shells out this amount to Department of Homeland Security (DHS) worker Jennifer Costello, but doesn't admit any wrongdoing on Cuffari's part. This complicated case basically boils down to an ongoing feud between Costello and Cuffari in which the two accused each other of wrongdoing. Congress also became involved, investigating allegations that Cuffari may have wasted $1.4 million in an unmerited investigation of Costello based on false accusations he brought forward.
Costello first came forward in 2019 with allegations against Cuffari, saying he was corrupt and wasting government money, leading him to make counterclaims against her. In one particular case, Costello said that Cuffari was trying to intentionally delay DHS reports of illegal immigrant kids separated from their families at the southern border, a claim which he denied, followed by firing her in the summer of 2020. Other allegations say that Cuffari also turned a blind eye to accusations of harassment and sexual misconduct that were brought forward to his attention by other DHS employees.
This is not Cuffari's first controversy in the media, and he's recently also made headlines for admitting that he routinely and potentially breaks federal law and deletes texts to his government-assigned phone. The Democratic party has raised a lot of concern over this practice by Cuffari, saying he is impeding their investigations and transparency oversight into members of the previous Trump administration. This possibly runs contrary to federal record-keeping laws and also relates to Cuffari saying that texts concerning what happened on January 6, 2021 anti-government protests and riots were no longer available on his phone. The Democrats in particular have been angered by his statements in this regard, to which Cuffari has responded that he doesn't consider texts sent to him to be "official records" and therefore considers he has every right to delete them.
Copyright 2023, ConservativeInsider.org