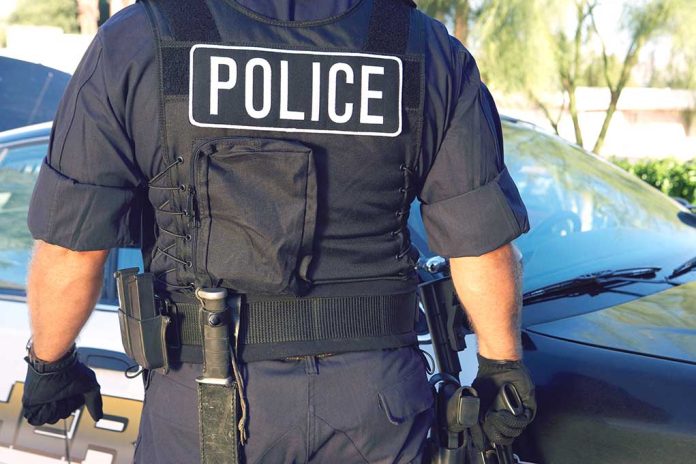 (ConservativeInsider.org) – When police officers put on their badges for work, they are committing to protecting their communities. This could involve writing speeding tickets and checking on elderly neighbors, but it could also mean tracking down violent criminals and making tough arrests. However, seven cops from Washington DC, failed to follow through on the last of these responsibilities, despite the fact they confiscated guns from multiple potential lawbreakers.
On Friday, September 30, DC Police Chief Robert Contee III held a press conference detailing how seven officers from the specialized violent crimes division were taken off the frontlines after an internal investigation revealed they did not make arrests when they should have. After reviewing body camera footage after a citizen complaint, investigators learned the officers confiscated guns but let the suspects walk free on multiple occasions.
Contee emphasized that, at a minimum, officers should have arrested the individuals or written up an arrest warrant. Pushing back on this, however, is the DC Police Union's chairman, who believes the cops were simply following orders.
This all comes as crime rates, especially murders, and other violent crimes, are hitting highs not seen in years in the District of Columbia. So, the police department there is facing an increasing demand to get crime under control. But, as this news shows, there is clearly something amiss within the DC police department.
Copyright 2022, ConservativeInsider.org