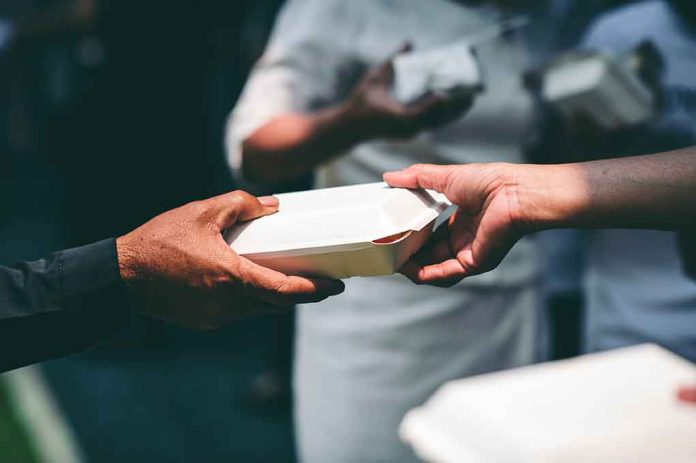 Court Rules Against Church for Feeding the Hungry
(ConservativeInsider.org) – Many churches implement outreach programs to care for widows, orphans, and the homeless in their city. Supplying necessary supplies, such as food, is a way these faith-based organizations share the love of God with others. However, this act of kindness came under fire in St. Louis when a police officer cited two men for illegally handing bologna sandwiches out to the homeless in their city.
In 2018, pastor Raymond Redlich and his assistant, Christopher Ohnimus, handed out water bottles and homemade sandwiches to homeless people. However, this act went against the city's laws regulating the distribution of homemade food items that could cause illness. After going through various courts, a federal appeals court ruled on Wednesday, October 13, the city did not violate the Christians' first amendment rights to exercise their religion by handing out the items.
St. Louis did not violate the First Amendment rights of a Christian pastor and his assistant by threatening to prosecute them for handing out bologna sandwiches to the homeless, a federal appeals court ruled Wednesday. @roxalaird16 https://t.co/WdqaTlHT6o

— Courthouse News (@CourthouseNews) October 13, 2022
According to Courthouse News, the three judges who made this ruling emphasized how the city's ordinance was in place as "an important or substantial government interest," in this case, keeping its homeless population free of disease, and thus could be enforced. One attorney noted churches can still hand out prepackaged food, just not homemade items, unless they obtain a daily permit and follow food safety regulations. The city has apparently dealt with food-based illnesses within the homeless population as far back as 2012.
The city has since changed this ordinance, and it did not follow through on prosecuting the men. However, the pair continued to fight the citation within the courts to ensure the right to express their religion and God's love is protected in the future. Who do you think was in the right in this instance?
Copyright 2022, ConservativeInsider.org