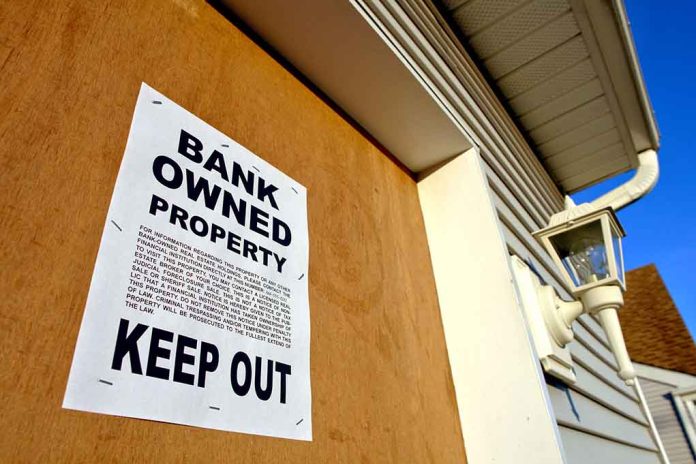 (ConservativeInsider.org) – The chickens are coming home to roost in Democrat-run cities in California, as more and more residents and businesses come to the realisation that it is no longer economically viable or physically desirable to stay in areas that are plagued by homelessness and crime. Things have got so bad that at a recent town hall meeting over two-thirds of attendees said that they had been victims of crime in the past twelve months, and none of them expected things to get any better.
It has long been said that it is folly to allow Democrats anywhere near the levers of political power, and the abject state of California following decades of Democrat misrule provide a prime example of what not to do when running a large city. A huge swathe of migrants has been encouraged to come to the cities without any thought having been given as to how they might be properly housed, and the result is chaos, filth, dirt, disease, and crime obliterating once beautiful and prosperous areas.
In addition, Democrats have gone out of their way to prevent police forces from exercising their proper role in maintaining law and order and have installed "soft" judges who refuse to hand out meaningful deterrent sentences for those criminals who are actually caught. This has effectively decriminalised property theft and several other types of crime, which means that such cities are no longer safe places in which to live or work.
Now the owner of two large hotels in San Francisco has thrown in the towel and stopped mortgage payments, paving the road for foreclosure and further losses to the city. Park Hotels and Resorts has said that it "expects the removal of these properties from our investment portfolio" – thereby contributing to the collapse of the hospitality and retail sectors which are already in precipitous decline.
The Democrat Mayor London Breed continues to deny that there is any problem and says he is focused on "making sure people have a good time during Pride Month."
Copyright 2023, ConservativeInsider.org