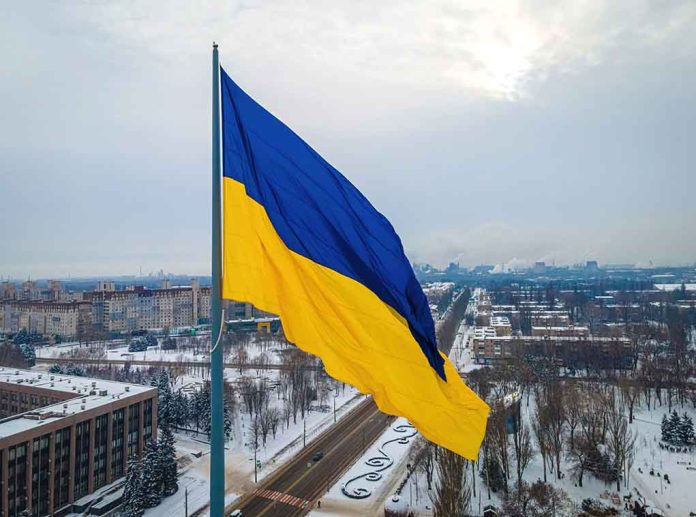 More TROUBLE – Ukraine Orders An Immediate Shut Down!
(ConservativeInsider.org) – The price of essentials like groceries and energy is going up all around the world, not just in the United States, as supply lines stall and excess money chases after the goods. However, Europe may experience more price spikes in the natural gas department after Ukraine shut down one pipeline that delivers Russian gas to the continent.
Ukraine Gas Pipeline Shuts Down
On Tuesday, May 10, Gas Transit Services of Ukraine (OGTSU) announced it would shut down its gas pipeline in Lugansk on Wednesday morning. The company said it decided to stop the gas flow because of theft from Russia-backed separatists in the region, although Gazprom spokesman Sergey Kupriyanov denied that report according to Russian media.
On Thursday, May 12, the head operator at OGTSU told Reuters that the transit route would not reopen until Ukranians have full control of the entire system.
These announcements came as Russia imposed sanctions on 31 companies located in nations that sanctioned Russia. It includes the Polish-owned Yamal-Europe pipeline that delivers natural gas from Russia, through Poland, to the rest of Europe.
Will Gas Still Make It to Europe?
The now-shuttered Ukrainian pipeline was responsible for around one-third of the gas that moves from Russia to Europe, although the gas can likely be transported across the continent across other pipelines. Tom Marzec-Manser, head of gas analytics at ICIS market intelligence firm, told the Associated Press that this was "not a huge cutoff" and should not affect prices too much given the uptick in other imports and domestic production.
Despite his optimism, gas futures struggled to remain optimistic after the announcement, sending the prices up just a bit. If the war continues to ravage Ukraine and more pipelines and transit stations are closed, it could mean even higher energy prices in Europe and across the globe.
Global Inflation and the US
On Thursday, May 12, gas prices hit the highest ever recorded at an average of $4.418 for regular unleaded, according to AAA. This comes as prices for all types of energy, from natural gas to crude oil, are more and more volatile given the uncertain times we live in.
As Americans and citizens from nearly every other nation grapple with this reality, they will have to find ways to cut back on gas and energy spending, from choosing to walk to the grocery store or opt for public transportation. A ride across town just to walk around a store may no longer be in the cards for many families as they look for where they can save a few pennies.
Copyright 2022, ConservativeInsider.org