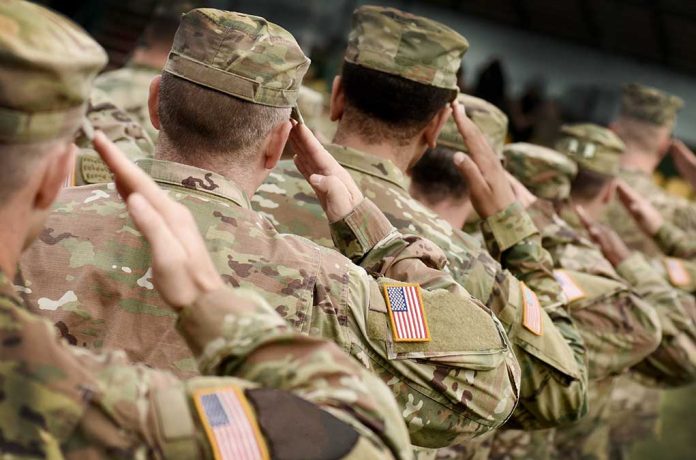 (ConservativeInsider.org) – Mark Morgan, former chief of the Customs and Border Protection agency (CBP), dismissed President Biden's plan to deploy US troops to the southern border as a gimmick and a fraud. "The action they're taking is not substantive, it's all about politics," Morgan said.
He added that the move is not intended to lower the number crossing the border but to facilitate more illegal immigration into the United States.
President Biden announced the troop deployment as Title 42 is due to expire. The Trump-era legislation allows for the expulsion of illegal immigrants on health grounds without hearing asylum claims. It is due to elapse in mid-May.
Some reports claim that thousands of people previously denied access to the US have begun massing on the Mexican side of the border in anticipation of the legislation's expiration. The New York Post claims 40,000 migrants are waiting for the upcoming green light.
The numbers will add to the already record-breaking figures that rise year on year.
Homeland Security Secretary Alejandro Mayorkas has said he is not worried about the expiration of Title 42 and repeated his claim that the US border is secure. When asked by a reporter on May 5th if he is concerned about the thousands waiting to enter America illegally, the Secretary responsible for borders said, "The border is secure because we are maximizing our resources to deliver the most effective results."
Protests erupted in Chicago on May 4th as local people objected to the provision of resources to illegal migrants while they struggle to make ends meet. One resident asked why, if the city has money for others, it does not have money for them.
Newly-elected left-wing Mayor Brandon Johnson downplayed the protests and said that Chicago, and the state of Illinois, have a duty to welcome and provide services to unlimited numbers.
Outgoing Mayor Lori Lightfoot has previously said the Windy City can no longer cope with the numbers arriving.
Copyright 2023, ConservativeInsider.org