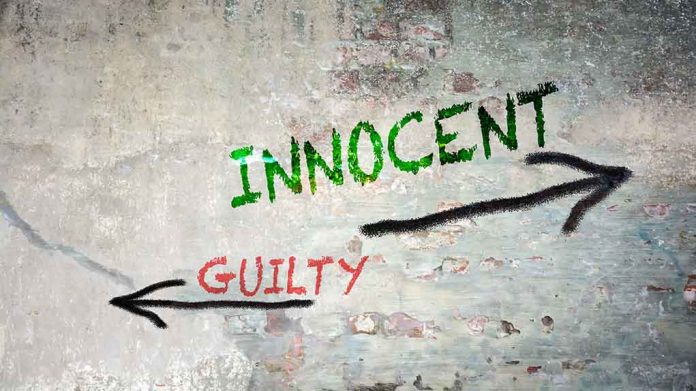 (ConservativeInsider.org) – Daniel Penny, the former US Marine who is currently facing charges of criminally negligent homicide and second-degree manslaughter resulting from the death of Jordan Neely on a New York subway train last month, has pleaded not guilty at his arraignment in a Manhattan court. As with his previous appearance in court, he was released on the same bail conditions of $100,000.
Jordan Neely had a history of mental illness and a lengthy criminal record. At the time of the events on the subway train, he was alleged to have been panhandling, but he then started threatening other passengers, putting them in fear of their lives. Daniel Penny stepped in and wrestled Jordan Neely to the ground, putting him into a chokehold with the aid of a fellow passenger.
By the time the train had pulled into a station and the police had arrived, Jordan Neely was unconscious and declared to be dead at the scene. Daniel Penny was initially arrested and then released after witness statements suggested that he acted in self-defense and to protect the other travellers on the train.
However, black activists quickly assembled large mobs of protesters on the streets, telling them that yet another black man had been unjustly killed by a white person. The Manhattan District Attorney, Alvin Bragg, caved under the mob pressure and ordered that Penny be re-arrested and prosecuted for manslaughter.
The decision to prosecute Penny has been described as political, and critics have said that if Penny had not acted as he did, Jordan would likely have carried out his threats to kill somebody on the train. He had previously been convicted of assaulting other subway train passengers, including a violent assault on a 67-year-old woman in 2021, breaking her nose and leaving her with severe facial injuries.
Daniel Penny stands to go to prison for 19 years if the charges are upheld and he is convicted. A crowd-funding appeal has so far raised almost $3 million for his legal defence costs.
Copyright 2023, ConservativeInsider.org