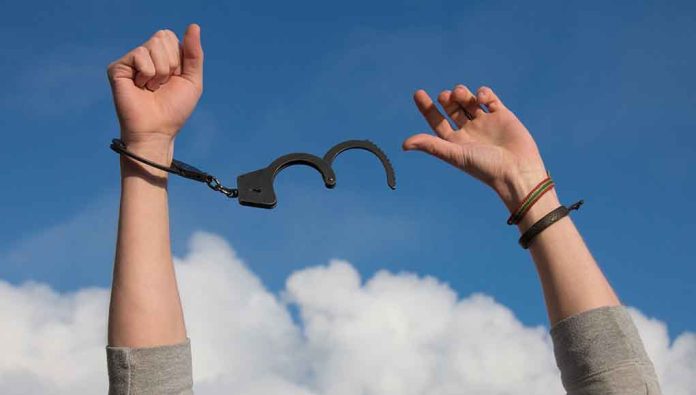 (ConservativeInsider.org) – In the past few years, there has been no shortage of violent crime in the US, especially in cities like Los Angeles, New York City, and Chicago. In Washington, DC, a shooting recently took place that left one dead and three people injured. After police apprehended the suspect, research revealed that a district attorney who received funding from George Soros had dismissed violent charges against him last year.
On Wednesday, February 1, alleged shooter Isaiah Trotman of Southeast DC shot multiple people around the Potomac Avenue Metro station in the nation's capital. Authorities charged him with first-degree murder, kidnapping, and assault with a dangerous weapon. During the incident, DC Metro mechanic Robert Cunningham, 64, attempted to stop the shooter from his rampage and was killed.
While some violent shootings are committed by people with little violent history, this incident was not one of them. Police had previously arrested Trotman near the end of 2021 in Charlottesville, Virginia, for assault and battery. However, District Attorney Jim Hingeley dismissed the charges a few months later after Trotman and his victim came to an agreement, according to the Washington Free Beacon. Hingeley won his spot as a prosecutor in 2019 after running an election campaign funded by various liberals, including George Soros.
DC Metro Shooter Had Prior Assault Dismissed by Progressive DA https://t.co/BtQuLfVvOI

— Joe Gabriel Simonson (@SaysSimonson) February 3, 2023
Hingeley told the Free Beacon that he does not believe jailing Trotman for his assault and battery "would have prevented the tragic killing and woundings in D.C." According to the website DCist, police in Adams County, Pennsylvania, also arrested Trotman in April 2022 for public intoxication and related drug charges while he was acting strange at a motel. The alleged shooter pleaded guilty to one drug charge from the incident and is scheduled to receive his sentence on April 17, which could be up to 15 years behind bars.
In the wake of this shooting, many Americans are wondering if lives would have been preserved if Trotman had been behind bars already for his previous crimes. While there is no changing the past at this point, a judge and jury now have the ability to bring justice to this situation.
Copyright 2023, ConservativeInsider.org