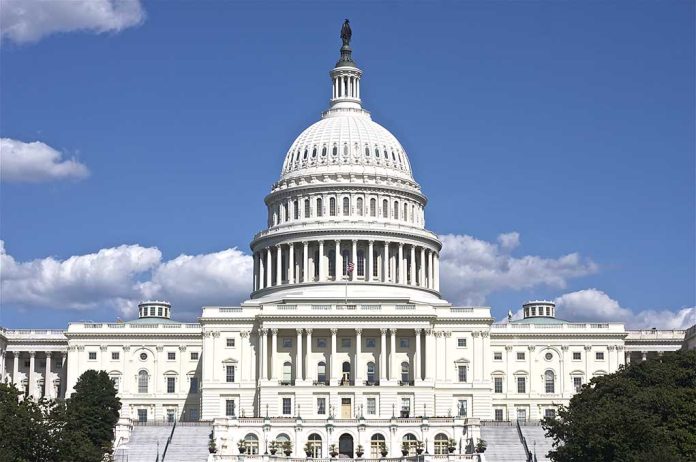 U.S. Capitol Named As TARGET – Democrats Behind It!
(ConservativeInsider.org) – On Wednesday, July 20, President Joe Biden addressed the climate change issue. Speaking at an old coal plant in Massachusetts, the president discussed his executive actions centered on helping communities suffering from heat waves and boosting offshore wind energy. He stopped short of calling the climate issue an emergency, which has seemingly incensed activists. This inaction has caused one group to make plans targeting the US Capitol.
In a newsletter sent out on July 22, Declare Emergency, a group of left-wing activists who believe a climate catastrophe is less than four years away, expressed its disappointment in Biden's statement. The group feels the president didn't go far enough in his words or actions.
On Wednesday, President Biden was at an old coal plant in Somerset MA talking about the climate crisis and what he intends to do about it. Even in the midst of his acknowledgement that we are in a climate crisis, he profoundly failed to deliver.
https://t.co/qOxciVg2Eb

— Declare Emergency (@DecEmergency) July 23, 2022
In an effort to force Biden's hand into taking further executive action, the group plans to shut down the Washington DC area around the Capitol and national monuments. Donald Zepeda, leader of Declare Emergency, told The Washington Free Beacon the activists plan to protest the week of October 1 by forming conga lines and holding rallies. He fully expects there will be arrests, much like there were when the group shut down I-495 for a time on the Fourth of July.
Declare Emergency isn't the only activist group planning disruptions. The group Now or Never plans to disrupt the Congressional Baseball Game on July 28 to put further pressure on Democrats.
Copyright 2022, ConservativeInsider.org