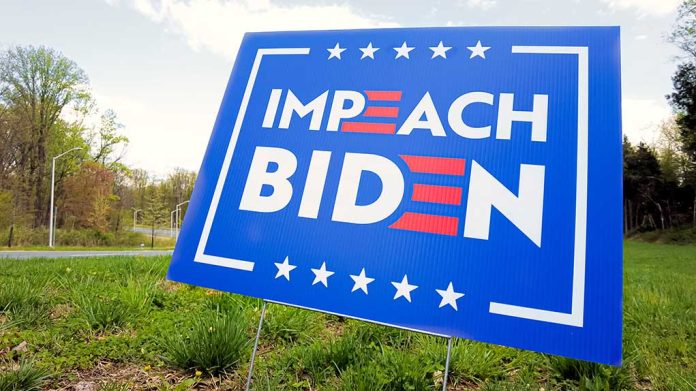 (ConservativeInsider.org) – Many state gubernatorial races don't get much national coverage, but every so often, one or two really catch the attention of Americans. One candidate vying for Kentucky's top office is making headlines with his bold statements about President Joe Biden and how he thinks the nation's leader should be impeached for war crimes — and he's a Democrat.
Candidate Geoffrey Young is hoping to be the next Governor of Kentucky. However, he has to beat out incumbent Andy Beshear (D) in the primary and the eventual Republican nominee in November to win the seat. As he ramps up his campaign, he's using Twitter to clearly share his thoughts:
I think Joe Biden (D-War Criminal) should be impeached immediately for war crimes in Ukraine, Yemen, Syria, Iraq etc.
Also for continuing the illegal proxy war against Russia in Ukraine.
All US presidents since 1945 = WAR CRIMINALS (including Trump).https://t.co/Xod1kOCckD https://t.co/VHQXkWS0s8

— Geoffrey M. Young (@GeoffYoung4KY) January 13, 2023
Young's allegations against Biden stem from his belief that the POTUS provoked China when by sending a US ship into the South China Sea and a spy plane through the Taiwan Strait in June 2022. The progressive candidate, who calls himself a "Peace Democrat," also believes the commander-in-chief's decision not to be impartial in the Ukraine-Russia war is an impeachable offense.
In addition, Young also criticized Biden for standing by Saudi Arabia, a US ally, as it wages war in Yemen instead of using his influence to try and end the battles. Lastly, the Democrat believes that keeping troops on the ground in Iraq is a war crime and has been since Americans first invaded in 2003.
I've never heard of Summit News before, but this article they did about me is accurate. They did a good job imho.https://t.co/6JvmK4QxDQ

— Geoffrey M. Young (@GeoffYoung4KY) January 15, 2023
On his website, the hopeful governor-to-be heavily criticized Republicans for their pro-life policies and called the sitting governor "totally corrupt and incompetent."
Young wraps up his website's home page by providing his address, landline, and email to those wanting to get in touch with him and telling readers he is "an honest Democrat" who wants to return the state to the "fundamental public health policy of: First, Do No Harm." While he certainly is garnering attention with his words, it takes more than that to win an office here in America.
Copyright 2023, ConservativeInsider.org