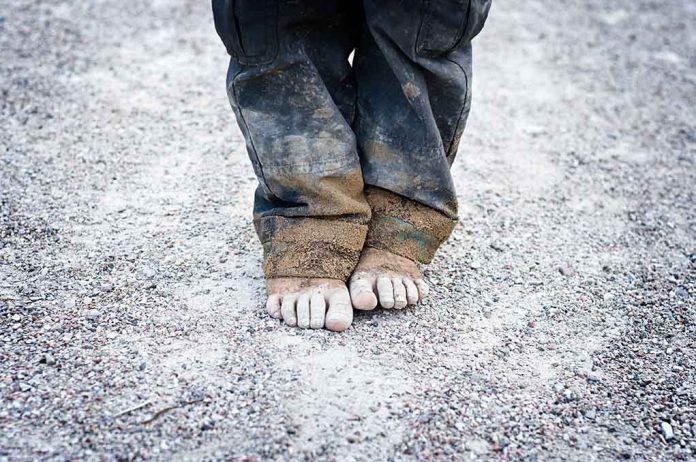 Democrat Candidate Who Makes Six Figures Implies She Can't Afford Shoes For Her Children
(ConservativeInsider.org) – With midterm elections on the horizon, congressional candidates are coming out with new ads and campaigns to try and win over their voters. In Michigan, lawyer Hillary Scholten is seeking to represent Michigan's 3rd Congressional District as a Democrat. However, this progressive leader just implied she could no longer afford air conditioning and new shoes for her kids due to inflation, which rubbed many constituents the wrong way.
This month, Scholten released her latest campaign ad, trying to show Americans her family is hurting and struggling to make ends meet — just like them. However, the video of her AC unit off and her son's shoes held together with duct tape doesn't quite make sense in light of her family's income.
🚨🚨🚨 new Hillary Scholten ad is out in #MI03. What are your thoughts? pic.twitter.com/gS3amXZGhd

— umichvoter 🏳️‍🌈 (@umichvoter) September 8, 2022
According to the Washington Free Beacon, the congressional candidate made over $200,000 last year as an immigration lawyer in the Grand Rapids area, and her husband brought in money as a consultant with two nonprofits and as a university professor. With these income sources, most people would think she could buy her kids new shoes if really necessary.
Scholten is also a strong supporter of the Democratic agenda, which she has shown on social media:
One year ago POTUS signed the #AmericanRescuePlan. This historic bill

💉 put shots in arms
🍎 got kids & teachers safely back to school
👮 supported our police & first responders
💵 provided relief to small biz

Every single Republican voted against it. #Democratsdeliver

— Hillary Scholten (@HillaryScholten) March 11, 2022
In November, the candidate is facing off against John Gibbs (R), a former missionary turned political commentator who served former President Donald Trump during his time in office. Now, voters must prepare to head to the polls to show their support for the candidate they believe will move this nation forward in the right direction.
Copyright 2022, ConservativeInsider.org