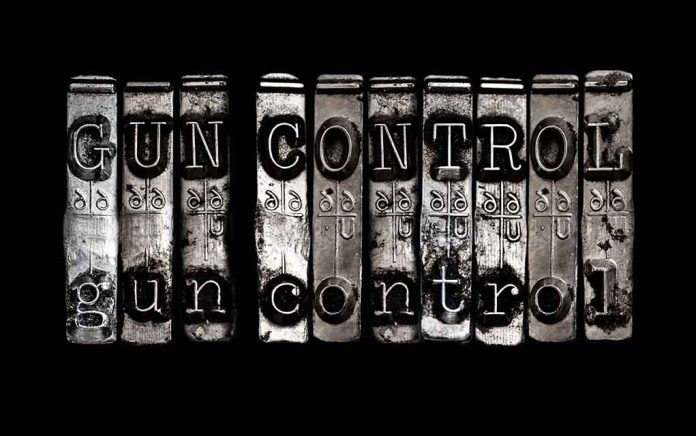 Democrat Candidate Aides Say He's Secretly Against Gun Rights
(ConservativeInsider.org) – In New York's 21st Congressional District, Democrat Matt Castelli is facing off against Elise Stefanik (R-NY) to try and nab the seat in Congress. However, one aide under his employment noted during a recent phone call that his stance on gun rights and reform might be a little different than what his campaign is advertising.
In a Zoom call shared on October 12 and obtained by the Washington Free Beacon, a campaign staffer for Castelli told trainees during the call how the Democratic candidate is "for gun control," although she noted she did not "want to get into specifics" of what that means.
Yet, in an ad posted on Twitter on October 4, Castelli emphasized how he would "stand up for the rights of gun owners."
Elise Stefanik has made her rise in the DC swamp her priority, not solving problems for #NY21. I put country first at the CIA and in the White House. In Congress I'll always put Upstate New Yorkers first. pic.twitter.com/gNHcOMtlFf

— Matt Castelli (@CastelliMatt) October 4, 2022
However, it seems this candidate has done little to clearly define his stance, as he sometimes says he supports banning assault weapons. On his website, his only reference to guns is noting how police forces are facing an "epidemic of gun violence."
Castelli also attended a March for Our Lives event that pushed for strict gun control, including a federal gun registry and various gun bans based on age. Yet, according to WWNYTV, during the event, he called himself a "lawful gun owner" who supports the Second Amendment, yet he wants Congress to "pass legislation to actually address" the challenge of gun violence. These inconsistencies lead many voters to wonder about Castelli's true position on gun control.
Copyright 2022, ConservativeInsider.org